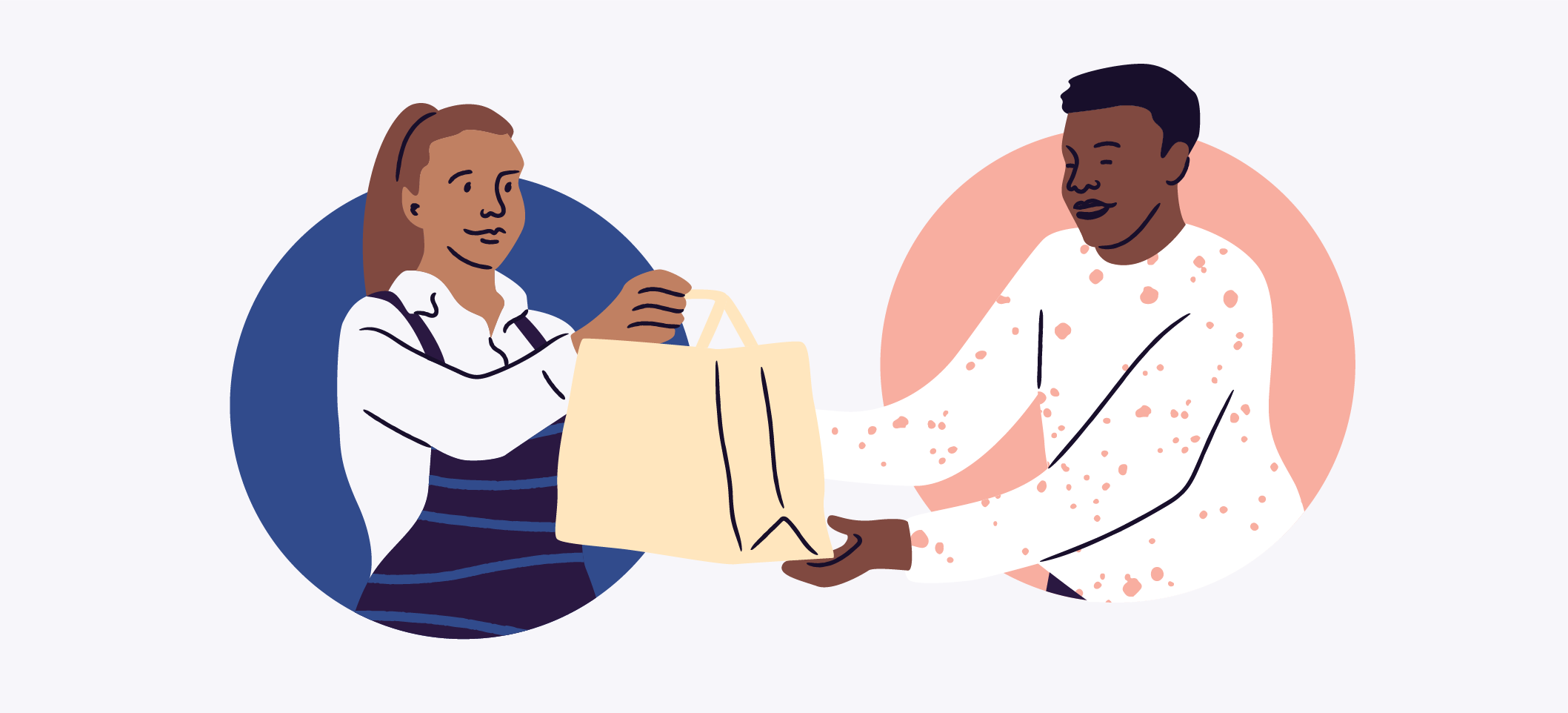 Community Event Ideas: Let's Shop Local
There's never been a better time to encourage the surrounding community to support local businesses – yours, most pressingly – but how do you get started? #ShopLocal has been a trend for years, but if you've recently opened or just want to raise awareness of your business, you may be struggling to identify community event ideas that raise awareness, build momentum, and inspire neighbouring businesses to join the movement.
So, what can you do to inspire shoppers and increase foot traffic? Here at Eventbrite, we've got you covered with our most inspiring Shop Local ideas, along with a plan to get you started. Follow this guide to discover how to effectively start community-building.
Community-building event ideas
1. Late-night shopping
Keep your doors open after your standard closing time to engage the community and attract a new crowd of shoppers. Late-night shopping is a smart way to expand your reach and welcome customers who might not be able to shop during your regular business hours. Evening events can attract people on their way home from work or those wrapping up a dinner out. Plus, if you market this event just right, you'll be able to sell it as more than just a shopping opportunity – it can also be a social occasion.
Reach out to neighbouring local businesses to create a regular late-night shopping event held once a week or once a month. Promote your shopping event by offering special discounts and deals for customers. Provide refreshments to make the shopping more enjoyable and to encourage customers to stay and browse. Ambient lighting, soft music, or even live music can make your late-night shopping event even more appealing.
2. Host a class or workshop
Bring customers into your business and build your community at the same time by hosting a class or workshop. Partner with local craftspeople and experts in creative fields to see what skills they can showcase and even teach interested attendees.
You can host a cooking class where a local chef teaches participants how to cook a special dish. Bring in a sommelier to oversee a wine tasting class. Teach a personal styling class or interior design class led by experts in the field. Inspire creativity by hosting art, drawing, calligraphy, or pottery classes.
Boost community engagement by making these classes or workshops a monthly occurrence. You can stick with one theme and explore new topics every month, or you can offer an entirely new theme each month to attract different attendees. Either way, these workshops are great community event ideas for your business.
3. It's sale season
Sales are always sure to attract customers, especially if they're planned around key sale periods. For example, hosting a sale to kick off the holiday shopping season can be an effective way to bring people into your business.
Partner with neighbouring businesses to create an even bigger event. With multiple stores hosting sales, your event will gain momentum and be easier to market with each business pitching in. Make sure every business involved starts advertising well before the event so that you have ample time to build interest.
Finally, get creative during your sale. Offer discounts customers can stack on top of storewide sales for extra savings. Or, feature some deals with a twist, such as bring a friend and both customers get 20% off, sign up for the mailing list for an extra 10% off, or check-in on social for the chance to win a voucher toward a future purchase.
Follow these 9 steps to boost your retail event's success.
4. Create a festival
A festival is a classic community event, so go ahead and host one. Hosting an annual festival increases your business' visibility in the community. Plus, as the festival organiser, you can choose from countless themes for the event. Consider seasonal, literary, art, music, and sustainability festivals, or go niche with a nod to your favourite subculture.
To make your community event stand out, partner with local businesses so that you have plenty to offer your guests. Think big and choose different types of businesses so that you can present a diverse offering to guests to attract a broad audience. Market your event early and often, using different strategies like social media marketing, email campaigns, and flyers and posters featured at your business. Make sure your event partners pitch in on the marketing, too. Reach out to potential sponsors and charities who can also participate in the event, build momentum, and help you broadcast it throughout your community.
5. Offer a pop-up space
Host a community event in your space that supports other local businesses. If you have extra room to offer, welcome smaller businesses that might not be able to host an event in their facility to your space. Seek out independent artists like musicians or jewellery makers who might not be able to afford the rent on a brick-and-mortar space.
Your pop-up event can showcase the artist's work, allowing them to reach customers that they otherwise might not reach. Your business will benefit, too – after all, every customer in the store is a potential sale. You can also have your visiting artist offer a workshop or class to build interest and attract shoppers.
Community event ideas: How to get started with your shop local campaign
You have community events ideas, but now you need to know how to implement them. A Shop Local campaign can build interest in your business and attract customers. Follow these steps to kick off your campaign:
Understand what a 'Shop Local' campaign is and what it means to businesses as well as your local community. Shop Local campaigns focus on authenticity. The goal is to encourage customers to invest in their local area by buying from local business owners. Even more, Shop Local campaigns strive to bring people together through various community events.
Reach out to your immediate network. Who you know can help you as you build interest in your Shop Local campaign. Collaborate and connect with local businesses, charities, and facilities, from schools to other community groups who may further your reach and join your initiative. The more participants you have, the more effective your campaign will be.
Start small if you anticipate that winning over neighbouring businesses may be a slow process or if you're new to events. You don't have to bring in dozens of other local businesses when you launch your campaign. Ease into it by promoting the Shop Local concept, and draw in other businesses as your campaign draws more attention.
Always advertise well in advance to promote your campaign. Use different methods to raise awareness. Hand out flyers and display posters in and around your business. Post free event listings on Eventbrite and social media to raise awareness.
Build incentives into your campaign to attract shoppers. Consider offering a discount for anyone who shops during your campaign and mentions that they heard about it. Personalise this approach as much as possible to make it unique to your business.
Top tips for your Shop Local campaign
Expect the unexpected. For example, if you're hosting an outdoor event to kick off your campaign, it might get interrupted by bad weather. Always have a backup plan so that you aren't stuck cancelling an event because you weren't prepared.
Build your contingency plan early. Make a list of potential pitfalls like weather, and strategies to overcome them. Perhaps you can utilise your indoor space for a kickoff event or partner with another business to have ample space for a crowd. Confirm your plans before the campaign kicks off to minimise any problems.
Start planning early to minimise overwhelm. Building interest in a Shop Local campaign takes time, so you want to advertise it weeks if not months in advance before it kicks off. Reduce stress by partnering with other interested businesses and dividing up tasks. Design a campaign calendar that helps you track what steps you need to be working on every week so that your campaign kicks off successfully. With a well-designed plan, your campaign won't feel overwhelming, and you'll be ready to take it on.
Ready to get started?
There are plenty of ways to kick off your Shop Local campaign, so there's no need to feel overwhelmed. Begin your planning by offering tickets in advance, which can help confirm attendance and make your event feel official and important to your guests. As you choose your community event, consider these retail event ideas as inspiration.