How Science Alive Expo Streamlined On-Site Inefficiencies Using The Organiser App
How Science Alive Expo Streamlined On-Site Inefficiencies Using The Organiser App
The Science Alive expo is held annually at the Adelaide Showground, welcoming over 25,000 attendees over three days as part of National Science Week. More than 60 exhibitors come together to create an interactive and fun learning environment for people of all ages.
An exhibition of this size comes with a lot of moving parts — managing ticketing, attending school groups and families, 60+ exhibitors, staff, and a number of entry points at a venue like the showgrounds is no simple task. Prior to partnering with Eventbrite, event entry was managed using an entirely paper-based, manual check-in process. This year, they introduced the Eventbrite Organiser App to allow mobile check-ins for guests and improve the on-site experience for exhibitors and attendees.
Event Planner, Caitlin Magill, works with a huge number of events at Adelaide Showground and saw firsthand how the Eventbrite Organiser App changed operations for Science Alive Expo in 2017.
Free entry management solution for events
The Adelaide Showground and Science Alive team has seen a huge uplift in pre-purchased tickets in recent years, with 70% of tickets now purchased online — increasing by around 10% year on year. Attendees typically pre-purchase tickets to avoid lengthy queues at venue box offices, so it was important for the team to introduce an entry management solution that could keep lines moving fast during peak check-in times. Eventbrite's free Organiser App is a powerful solution for scanning tickets quickly at events, turning any mobile device into a check-in point at no cost.
"Last year we had a huge line when doors first opened. This year with the Organiser App our staff were able to move through them much faster, meaning more time spent with our exhibitors" Caitlin explains. "It also minimised the amount of bodies we needed scanning tickets at the gate. In 2016, we had seven ticket booths set up at multiple gates in order to manually check in names, with at least two event staff manning each booth. With Eventbrite Organiser App, we were able to reduce that to five booths."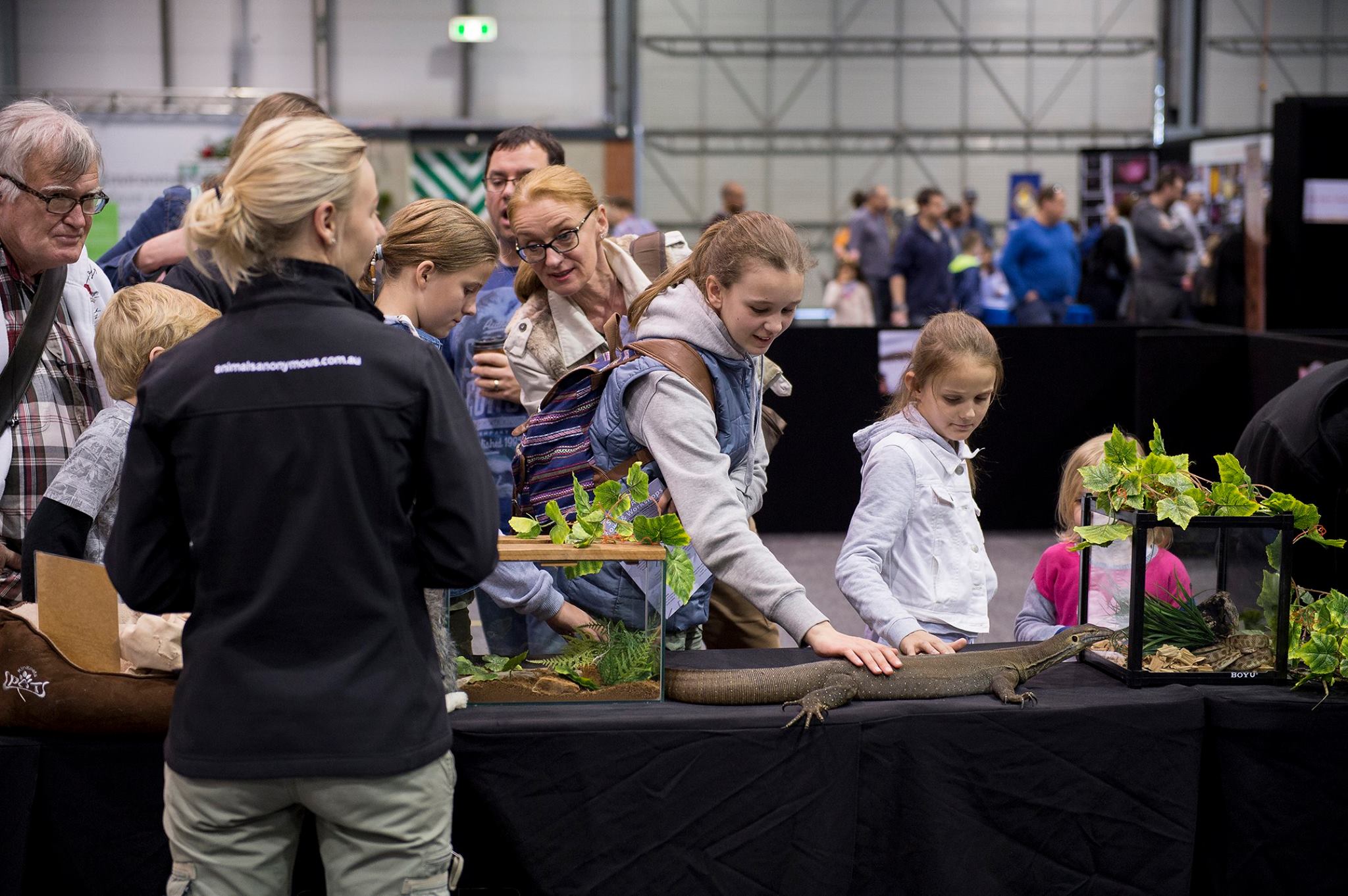 Efficient resourcing for event staff and volunteers
Efficient staff resourcing is critical for large events, with organisers relying on a casual workforce. Site management solutions need to be simple and easy to train staff quickly. The Adelaide Showground and Science Alive team were able to train new staff within minutes and have them on the floor scanning tickets instantly.
 "The app was incredibly easy to use, and that was really important to us. We use casual workers for ticket scanning, who don't have a lot of experience in technology, and it took only ten minutes to put an iPhone in their hands and teach them how to scan people in" says Caitlin.
In addition to a simple training process, further efficiencies could be found with real-time insights through analytics on the Eventbrite Organiser App. For the first time ever, Science Alive could access live numbers of attendance on site and respond accordingly.
"It was great to have on hand a real-time list of how many people had pre-purchased tickets, and how many people we had already checked in. At any time, we knew how many more people to expect later in the day. This really helped in allocating resources and making timing decisions for things like catering, staffing at the doors, and cleaning."
Powerful insights for venues and events
Access to attendance information wasn't just helpful on the day, with post-event data providing invaluable insights to both the Science Alive and Adelaide Showground teams for 2018 and beyond.
"Having access to this data all in one place, I can see having a huge roll on effect for how we utilise our resources across staffing, catering, and access points for future events at the Showgrounds" explains Mrs Magill.
Discover the Eventbrite Organiser App
The Eventbrite Organiser App was created with the busy event planner in mind — someone who is always on the go who needs the autonomy and access to insights to make decisions on the fly.
Key features include:
Edit from Anywhere: Organisers can stay in control of their event listing and registration process no matter where they are.
Onsite check-in that works: Organisers can reliably and efficiently check-in attendees with Eventbrite's mobile scanning devices. Or, simply look up a guest's name directly with a quick search of the attendee guest list.
Mobile Box Office: Organisers can accept fast, secure payment for tickets and merchandise on-site. By pairing the app with a payment solution, organisers can turn any mobile device into a box office, empowering them to maximise all opportunities to drive sales for their event.
Solve Customer Requests Fast: Quickly look up orders, and reissue, cancel, or refund orders on the spot.
Real-Time Data: All sales and check-in data is synced with Eventbrite's servers, so entry staff can use multiple devices at different entry points without missing orders or duplicating tickets.
Guest List: Automate the guest list process by checking people in through a custom guest list in the app, removing the need for a paper VIP or guest list.
On site Badge Printing: Your attendee list is seamlessly integrated to allow you to print badges quickly on site.
More than 30,000 Australian event managers are already seeing the benefits of a better on-site experience with the Eventbrite Organiser App. Download it free from the App Store or Google Play.