How Beer InCider uses Eventbrite to Drive Event Growth and Track ROI
How Beer InCider uses Eventbrite to Drive Event Growth and Track ROI
The idea for Beer InCider was conceived in 2013, when lawyer, Martin Keetels, had a vision to quit his day job in commercial law and bring to life a festival that celebrated and supported local independent breweries and alternative music.
Now in it's fourth year, Beer InCider has tripled attendance since launch and it's success is continuing to skyrocket. Prior to launching Beer InCider, Marty had trialled other ticketing platforms for smaller events and often received phone calls from would-be attendees complaining that they were unable to purchase tickets to his events.
Beer InCider partnered with Eventbrite to deliver their ticketing solutions from launch, allowing for a single, seamless solution that has supported the growth of their event and eliminated technical issues that could have prevented ticket sales and increased staff workload.
Eventbrite ticketing has allowed Beer InCider to:
Increase attendance by 300% and drive 3X ROI on advertising spend with the help of marketing integrations and a suite of data that allows organisers to optimise conversions in the ticket buying journey
Access analytics data to determine ROI on marketing investments
Learn and respond to vital information about their attendees in real-time

Gather demographic data of attendees to attract vendors and sponsorship

Integrate into social channels to build a strong community of event goers

Reduce staff workload by automating ticketing process
Want to use Eventbrite to power your food & drink festival? Contact us by 

getting in touch here

 or calling 1800 820 172 (AU) or 0800 448 422 (NZ).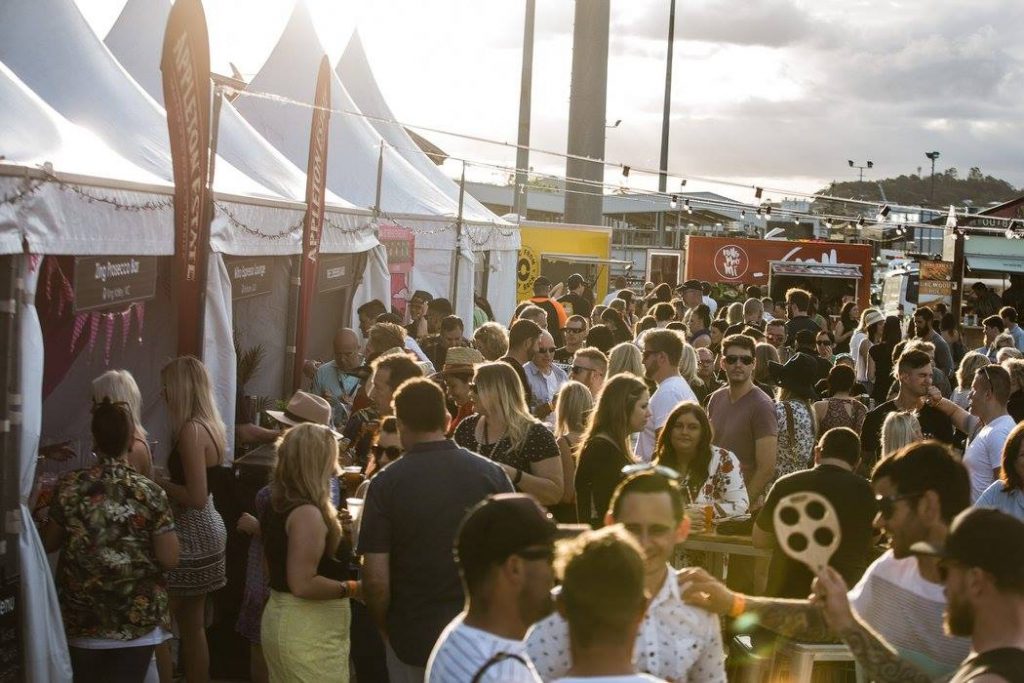 Using analytics to track ROI
From launch, Beer InCider considered much of their marketing efforts to be experimental as they test new channels to learn what is working for them. They do a lot of work on social channels with local influencers and need to know who is driving sales and what their return on investment is.
Solution
Eventbrite's reporting solutions allow Beer InCider to see exactly where sales conversions are coming from to help determine the return on investment for their marketing efforts. Staff can accurately determine how much each channel and individual influencer is contributing to their campaigns and ticket sales, helping inform the team on who to partner with in future. This has helped them to develop a solid promotional strategy as the event matures in the market.
"It's a cool event – craft beer, good food and live music, who wouldn't want to come? It's getting the word out about our event that is our biggest challenge, so it's really important to know exactly where attendees are coming from and Eventbrite's reporting tools allow us to see what activity is driving site visits and converting to ticket sales."
Martin Keetels, Founder of Beer InCider

Eventbrite Spectrum partners increase productivity
With a small core team of just four people leading up to events, Beer InCider were looking to utilise a range of online tools to boost productivity and help automate their processes. Seamless integration between these tools is key in reducing workload and ensuring data is not fragmented.
Solution
With the help of Eventbrite Spectrum partners and smooth integration into multiple social media and marketing platforms, Beer InCider can be confident that they are maximising sales opportunities, communicating effectively to attendees, and collecting valuable feedback to improve and grow the event.  Eventbrite's partnerships with MailChimp Sync, Facebook, and SurveyMonkey allow Beer InCider staff to integrate event listings into other platforms to gather vital audience data and market themselves in a professional way.
The new Facebook Events integration has also allowed them to sell tickets directly within their event listing, further increasing sales without any additional work or spend.
"We've tried other ticketing platforms for events in the past and had to deal with people calling to say they wanted to attend but were having problems buying tickets. The last thing you want as an organiser is to lose ticket sales from people that want to attend your event. Technology just needs to work and Eventbrite does, no issues."
Martin Keetels, Founder, Beer InCider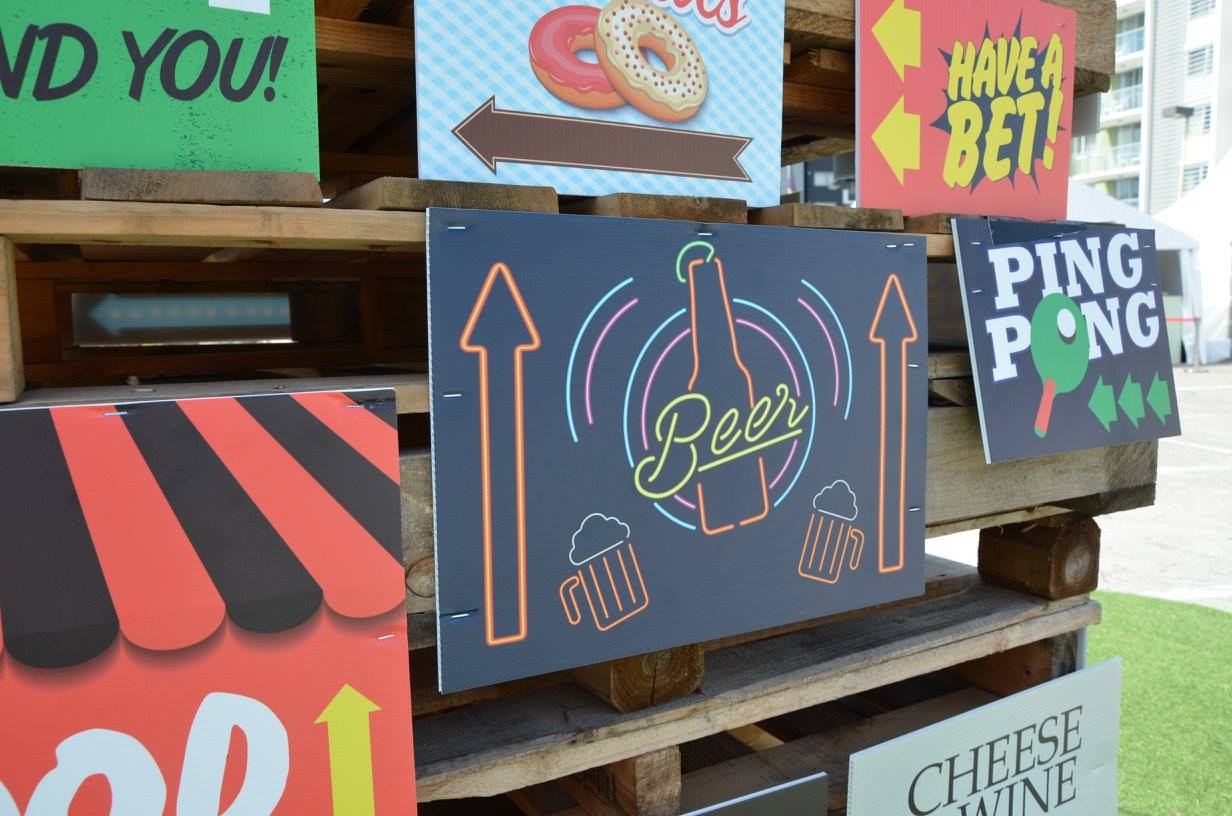 Improving events with real-time results
When launching a new event, it's critical to gain an early understanding of who attendees are, where they are hearing about your event, and how the event runs to allocate enough staff and resources to make each event a success.
Solution
Real-time analytics not only determine marketing campaign success, but also help to determine a host of vital information that help to deliver and grow future events. Demographic data is used by Beer InCider to attract sponsors and local vendors to future events. Checking data during an event through mobile app, Eventbrite Organiser, helps inform organisers when the most staff are needed, how many more attendees to expect throughout the day, and allows live monitoring of additional ticket sales at the door.
Key Results
With the help of the Eventbrite platform, attendance of Beer InCider has grown by 300% over four years
Reporting and analytics data has helped Beer InCider develop an effective marketing program with social influencers, allowing organisers to accurately determine which individuals are driving the most site visits and ticket sales
Eventbrite Organiser has minimised wait times and increased attendee satisfaction, enabling Beer InCider's team of volunteers to easily and efficiently let patrons enter the festival, while providing valuable real time data to the event's managers
In 2017, 10% of tickets were purchasing through Facebook Events, with the innovative new Facebook Checkout integration. Paid Facebook promotions drive traffic to Beer InCider's Facebook Event, where people can buy tickets immediately — without ever leaving the app. This has driven stellar results, leading to 3x the ROI of their marketing spend.
"Partnering with Eventbrite has been a great decision. Their technology is simple to use and it easily integrates with other systems we use like Survey Monkey, MailChimp and Facebook. The backend of their software offers powerful reporting that helps us make marketing decisions. Most importantly, our patrons are happy because it's easy to purchase tickets and gain entry."
Martin Keetels, Beer InCider
Want to use Eventbrite to power your food & drink festival? Contact us by 

getting in touch here

 or calling 1800 820 172 (AU) or 0800 448 422 (NZ).