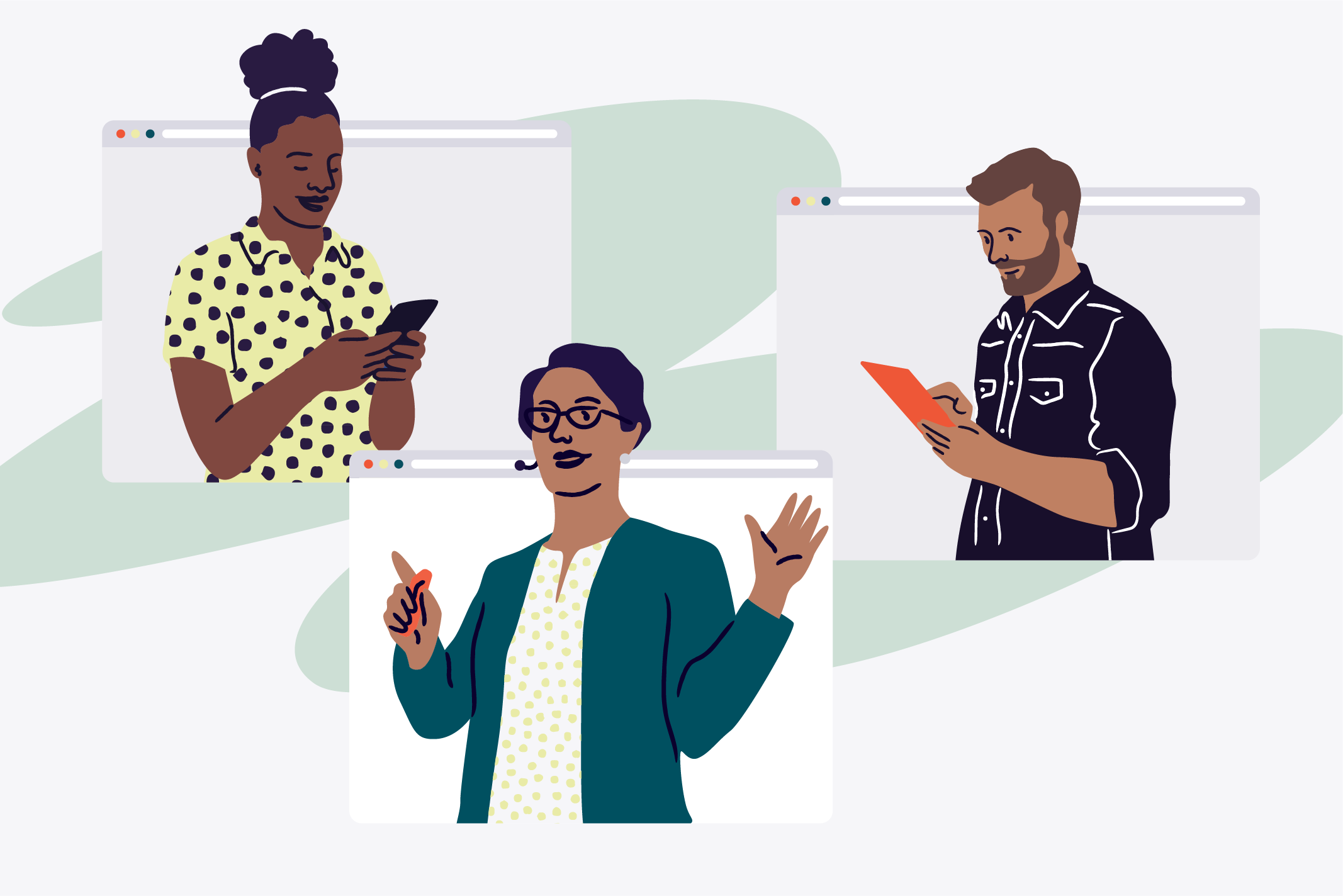 Brilliant Diversity Events for Today's Online Workplace
There's never been a better time to focus on promoting acceptance and the importance of community in the office and other work environments. But for many workplaces, inviting people to the shared table to promote diversity and equality isn't as easy as it once was, with more of us working from home or other remote locations than ever before. Today, employers have to commit more of their focus to staying connected with colleagues – that means bringing diversity and inclusion conversations and events online, too.
So how do you take your diversity and inclusion events strategy to an online audience that may be dispersed across the country? Read on to discover some of our favourite themes for diversity events that work for today's online workplace.
Create a diversity and inclusion celebration calendar
Australia is home to the world's oldest continuous cultures and to Australians who identify with more than 270 ancestries. Our national calendar is filled with plenty of days to celebrate our communities and promote an ongoing space of social inclusion and acceptance. Awareness days make for simple diversity event ideas in the workplace – there are free resources and online events offered by government agencies and not-for-profit organisations around the country for occasions such as International Women's Day (March 8) and Harmony Week (celebrated in March each year).
Keep the focus on diversity and inclusion by incorporating other awareness days and social inclusion events that appeal to your specific organisation's demographics, values, and mission. For example, if you've been fundraising for the LGBTQ+ community, focus on events in this space – like annual Pride celebrations. Acknowledging a range of significant cultural dates and days of awareness can promote diversity, encourage important conversations, and build a stronger workplace culture. A few important dates to consider adding to your calendar include Lunar New Year, Ramadan, and significant days for Indigenous and Torres Strait Islander communities, such as National Close the Gap Day.
Incorporate diversity and inclusion intentions into every work day
Want to reaffirm your commitment to diversity and inclusion in your workplace every single day? Set company-wide targets for diversity inclusion events or establish a company-wide goal like creating a diversity council, setting percentage goals on candidates, and connecting with suppliers and other stakeholders who also take workplace diversity seriously. Employer-endorsed support for a chosen not-for-profit organisation championing an inclusive cause can mobilise your team behind a common goal and help to make the world a better place. Run fundraising competitions and events across teams, or encourage team members to fundraise independently from wherever they are. Learn how the right technology can support your fundraising efforts and engagement.
Managers could also encourage daily reflection and commitment to a more inclusive society by adding an 'Acknowledgment of Country' at every meeting to demonstrate support for reconciliation. Rotate the responsibility and ask all team members to research and include the Indigenous name for their geographic location in their acknowledgement. In doing this, attendees have a chance to learn more about each other and Indigenous Australian history.
Get together in a workplace club with a diverse focus
Workplace clubs are great ways to champion diversity and the importance of workplace relationships. Start some diversity-focused clubs with groups from different locations and departments to get the ball rolling, or empower like-minded team members to start their own clubs with your support. Encourage the use of office spaces for this and online platforms such as Slack, Microsoft Teams, or Google Hangouts. You can also designate work time to club activities and allocate funding for virtual or in-person get-togethers.
Almost any sort of club can incorporate a diversity focus into their activities –⁠ from film and book clubs reviewing inclusive content together to recipe exchanges and Zoom cooking groups where participants are encouraged to share recipes from their own culture. Still after another excellent club opportunity? More than 70% of adults want to learn a new language, and there are plenty of free materials available online like this free Spanish course for beginners.
Get into the Olympic spirit
Looking for a sporting event that celebrates inclusion and has championed a "peaceful and better world" for more than 100 years? The Olympics are the ultimate sporting celebration for the distributed workplace. There's always at least one sport that everyone can get behind, competitors from a truly diverse range of backgrounds, and many opportunities for teams to watch and interact online. Even though the Olympics are only held every four years, we're blessed to have the Commonwealth Games in Australia between each Olympic outing, and there's increasing interest in the exploits of athletes in the Winter Olympic games, too. Make sure to keep inclusive events going in your workplace during the Paralympics as well.
Even though the sport is the focus, keep the event marketing and activities accessible to everyone with these tips for making your events more inclusive and diverse. You've got lots of creative options to learn about other cultures –⁠ from national anthem singing contests to getting every team member to support the athletes of a country that they've drawn from a hat.
Next step? Choose the events that suit your workplace
These diversity ideas are just some of the ways you can keep the focus on equality and inclusivity in today's online workplace. If you're ready to start a hybrid diversity and inclusion strategy in your workplace, we're ready to introduce you to new and improved event tools to help manage your events. For more inspiration, check out how these Eventbrite creators are making inclusivity the norm.