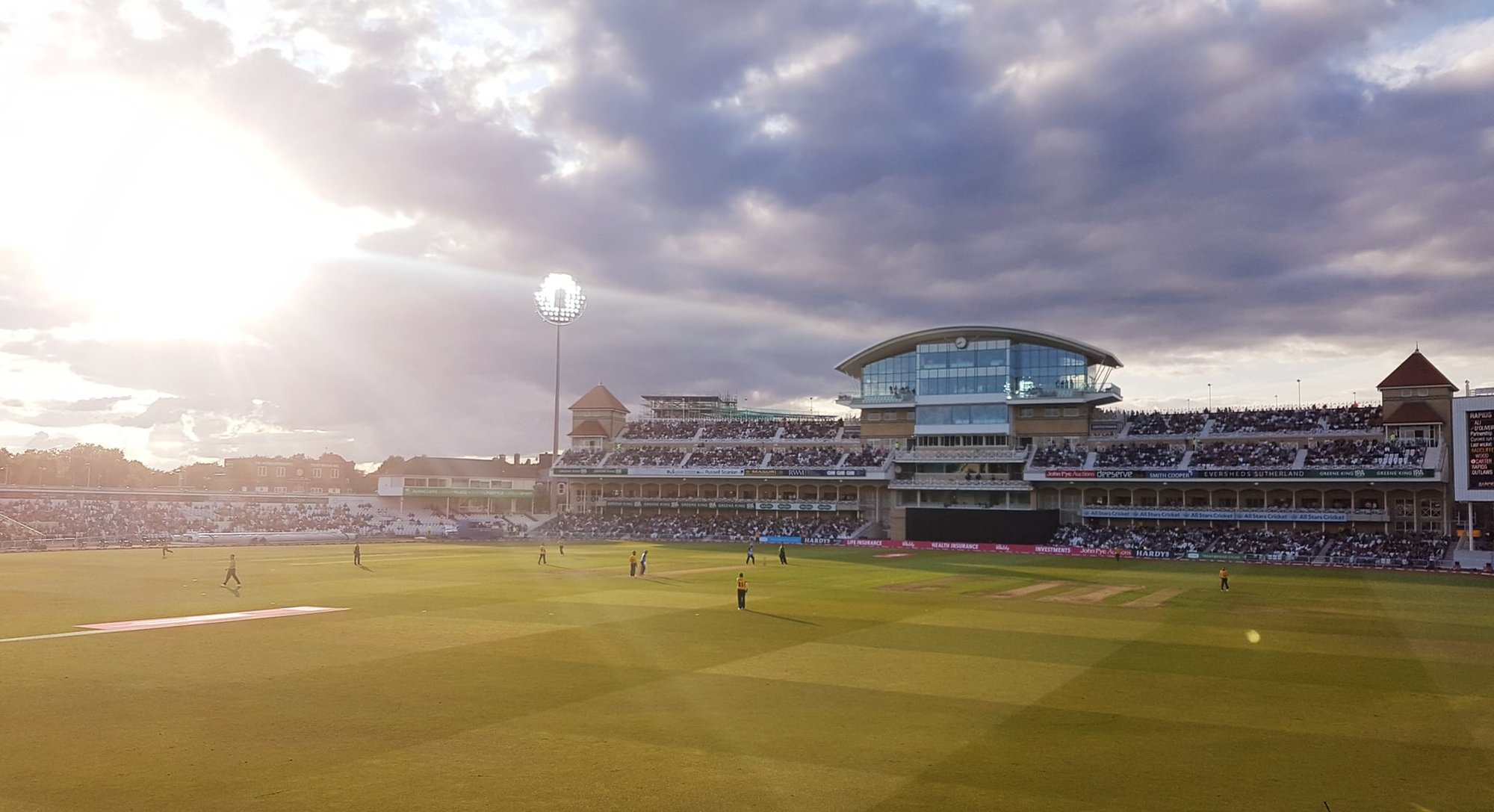 The Benefits of Sponsoring Sports Events Coming out of COVID-19
Sport is synonymous with Australian culture. You'll find more people who attend, follow, or watch a live sporting event than those who don't. Just take the whopping 76.8% of Australians aged 14 and up that watch some form of sport on TV as proof. With numbers like that, it's hard to argue against the exposure sports events can grant.
The appeal of live sports events extends well beyond your favourite team getting a win on the weekend – they can also be the perfect opportunity to expand the reach of your business to many more eyes. Whether it's a large-scale banner at the MCG or a boundary-side sign at a community football match, these advertising spaces are not to be overlooked if you want a leg-up in 2021.
The impacts of COVID-19 have been felt across industries, with Australian sporting events being no exception. However, as we push further into 2021, Australian sports events and arenas are some of the first large-scale venues to open back up to enormous crowds. This means there's even more reason to advertise your event where the masses are flocking. Read on to discover some of the benefits of sports event promotion.
Australian sporting events
Whether there are 100,000, 1,000, or 100 people attending or watching a live sport event, that audience can be valuable in growing the exposure of your business.
When it comes to the most popular types of sporting events in Australia, the AFL, NRL, and cricket take the cake – tens of thousands of fans physically attend matches and even more watch from home – but there are plenty of smaller community-level sports that have plenty of eyes on them, too. There's no doubt that those large-scale sports events will grant widespread exposure, but it's far from the only option in a country where there are sports teams and events around every corner.
Local community sporting events are all the rage, with everyone from young kids to adults hitting the field, court, or pitch on the weekend. These events capture such a wide breadth of individuals within a single community that sponsoring one of them can have your brand spread like wildfire. For example, a walking sports for seniors event would be a great opportunity to reach an older target audience. Look to the area in which your brand or event is based in and there's sure to be at least a couple of options for collaboration.
Check out some of the sporting events featured on Eventbrite to get an idea of what's out there right now.
Live sport events
Tuning in to the footy via the TV or through an app has been a part of Aussie sport culture for years. Whether it's a lazy Sunday with the game on or a watch party with 10 mates, live broadcasts are sure to draw in huge masses of viewers from all sides of the country. Take the AFL, for example. The 2020 season drew in 75.7 million viewers across all games – and it's only going to grow from there.
COVID-19 has not only had an effect on the crowd sizes within stadiums but it's also led to more people opting to stay at home and enjoy the game from the comfort of their own couch. And it's not just to be COVID-safe that's appealing to them. Home (or your best mates place) has creature comforts, an up-close view of the action, and is a big money-saver.
With more people consuming sports media through their TV, more people will be exposed to your brand or event in real-time. Sponsoring a live sport event will put the brand in the face of everyone that's watching – something you can't necessarily expect when the audience is actually in attendance. Now's the time to consider the benefits of getting your brand out there through sponsoring live sports events.
Sport event promotion
There are many ways that sponsors can collaborate with and promote sports events, especially in the digital age we live in. There's the obvious act of featuring on jerseys and sports equipment that's constantly on camera, as well as the use of billboards planted around stadiums. But don't forget the possibilities when it comes to collaborating through digital channels.
Sports highlights and clips are all over social media, making platforms such as Facebook and Twitter popular amongst sports fans looking for more content. With a whopping 80% of people accessing some form of social media during live sport events, they're bound to see videos of the event posted during the event and afterwards – plus post updates about the event themselves. Being featured and getting involved in the online promotion of an event can potentially be even bigger than the event itself and have a greater reach.
One of the biggest benefits of sponsoring a sports event is that it's a win-win scenario, and this is further heightened when that exposure transitions even deeper into the world of social media. It's also important to create a risk-management plan for sporting events as the space becomes more competitive.
The power of storytelling
Sport event sponsorship has evolved well beyond having your banner or logo in the back-of-shot during post-game interviews. Storytelling is a surefire way to create more of a connection between your brand, the event, and the audience. Presenting a narrative that hooks the audience, typically with something emotionally resonant or exciting, is a way to help your brand stay in the minds of the audience for longer.
Sponsoring a sports event is more beneficial now than it has ever been. The impacts of COVID-19 have shifted people towards consuming their sports content digitally – whether that be through TV or via social media – and opened up the floodgates for the potential of mass exposure through these digital channels.
Post your sports event on Eventbrite today and gain the attention of sponsors.