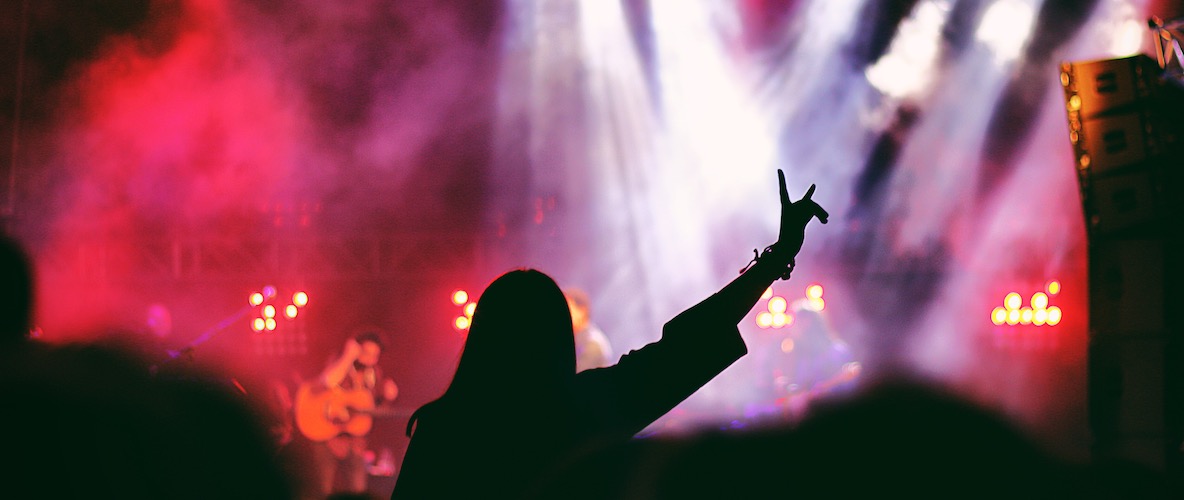 Behind the Scenes with Australia's Live Music Superfans
According to our recent music survey, only 14% of music fans attend events alone. In fact, when we asked music fans why they attend events, almost half (49%) said "because family/friends are attending." 
That means to draw a bigger crowd, you need to target the 'social ringleaders' — those who instigate going out to events. These are the people that attend the most events, invite the most friends and buy tickets. They are the music superfans. They're in the know about the local music scene and will spread the most hype about your events, if you can target them. 
Who are Australia's music superfans and how do they discover shows to attend? As part of the 2019 Australian Music Fans Report, we took a closer look at 452 survey respondents who are top ticket buyers, attending more than 10 shows in the last 12 months. Here are two key insights we uncovered. 
Live Music Superfan Insight #1: They look to social media for event discovery
Music superfans have their finger on the pulse. They're the first to know what's happening in town, because they keep a keen eye on social media. Superfans are all about the music and head straight to artist social media pages and websites to look up information before buying tickets to an event:
48% of superfans first hear about events via social media 

59% looked up the artist on social media before an event

57% went to the artist's official website pre-event
The good news for music event creators is that it's getting easier to tap into the promotional power of artists on social media. It used to be that promoters couldn't ask much more from an artist than to show up on the night and perform. But now, promoters and venues are deepening their partnerships with artists and getting involved in the marketing of shows. If you're not working directly with them, you could be missing out on one of the most powerful music marketing channels. 
Live Music Superfan Insight #2: They're active ticket buyers and always ready for more
Superfans are always looking for more events to attend. Our 'superfan' respondents said they are 95% likely to purchase tickets to another event within the next 12 months, compared to 75% of the general population. 
Superfans love events so much that the best time to target them is right after a show — capturing their post-event buzz. This is when they're the most energised by live music and searching for more shows to attend. 
In the days following an event:
63% of superfans looked for another live music event to attend

52% streamed the artist's music

86% talked about it with family, friends
How to build loyalty and slay your next onsale
Regardless of whether you host intimate acoustic sets or huge multi-day festivals, by reconnecting with fans after your events, you can tap an event-hungry audience who are ready to buy tickets to more shows. To discover the results of our research and learn how to put it into action, download the free tip sheet: How to Build Loyalty with Music Fans and Slay Your Next Onsale.