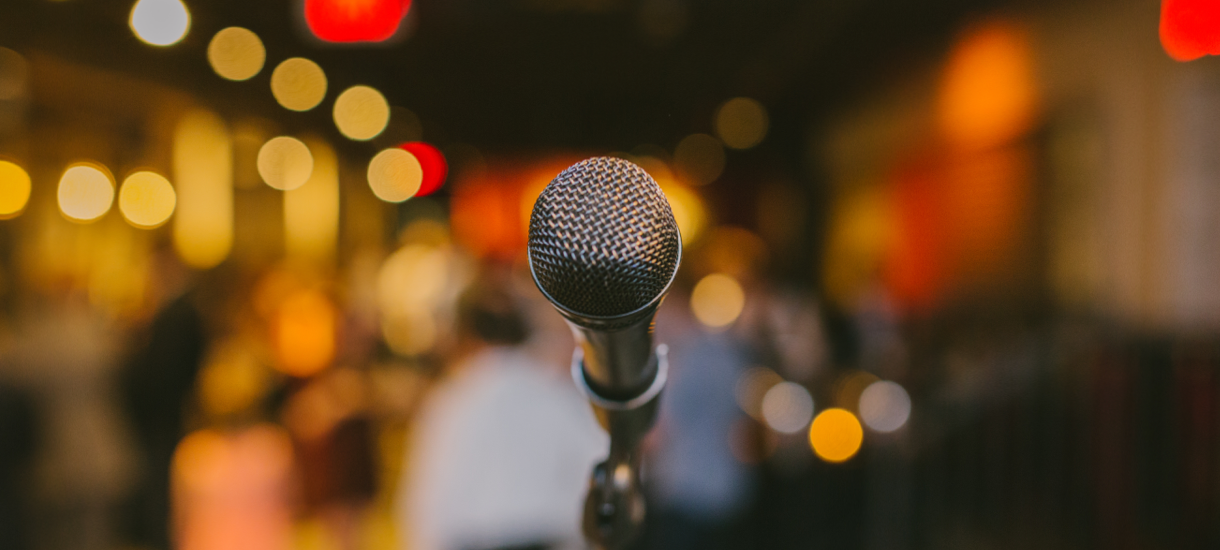 What Makes a Great Event Speaker? 3 Must-Have Attributes To Look For
When it comes to conferences, dinners, or corporate events, a great event speaker can be your greatest asset. With enthusiasm and imagination, they can lift the mood of the room and refocus the attention of your guests.
However, it works both ways: if they are not a good selection, the success of your event hangs in the balance. It's important therefore to have a solid range of criteria that you use when choosing who will feature — or even host — at your next event.
Free Download: The 2018 Conference Playbook
Here are three must-have attributes of a great event speaker.
#1: Engaging and excited
Is there anything worse than listening to a speaker who clearly has no interest in what they are talking about? There's no such thing as a boring topic, only a boring speaker. Whether it is a business conference or a charity event, your speak must be able to engage the audience and project a sense of excitement about the issue at hand.
When making your selection, ask your potential speaker for a few points on what they would ideally cover in their presentation or performance. It will give you a sense of their knowledge or passion on the topic, and what angles they could take.
#2: Industry Agnostic
Knowledge about a topic is important, but a great and engaging event speaker is often 'industry agnostic' — that is, they're able to speak to anyone, about anything.
Celebrity speakers such as former sports stars, television hosts, or other high-profile personalities are always strong choices because they're familiar and your audience creates an immediate connection to them.
If you can't nab a celebrity speaker, opt for someone who has enough personality to carry any topic. Big personalities with a great sense of humour yet the ability to empathetically connect with difficult topics is your ideal catch.
The best criteria for a great event speaker is a proven track record. Finding a speaker that comes recommended, or that you have seen yourself, will save you the heartache of hiring someone without experience.
#3: Reliable and reputable
An industry recommendation is ideal: if you're struggling to find someone, why not reach out to your venue and ask if they've got any leads? Or, go online and search some local profiles to see who is out there. Searching hashtags for similar events can also be a great way to find and connect with tried-and-true event speakers.
Finding a great speaker will be one of your greatest assets for your next event, particularly in the conference and not-for-profit sectors. Taking the time to research and find the right person will ultimately assist you in the long run.
For more information about delivering a seamless conference event experience, download our free guide The 2018 Conference Playbook.