The 2022
Event Trends Report
Call it
Bold
but after two years of global lockdowns and mandated distancing — which made gathering together exceptionally difficult — event creators are feeling rosy about the future.
At the end of 2021, we ran a survey across the US, UK, Ireland, Australia, and New Zealand to learn how event organisers are feeling about the year ahead. Over 4,500 respondents answered our questions, revealing how the pandemic and its aftermath will influence their event planning going forward.
So, back to that rosy outlook …
Event organisers are feeling optimistic about 2022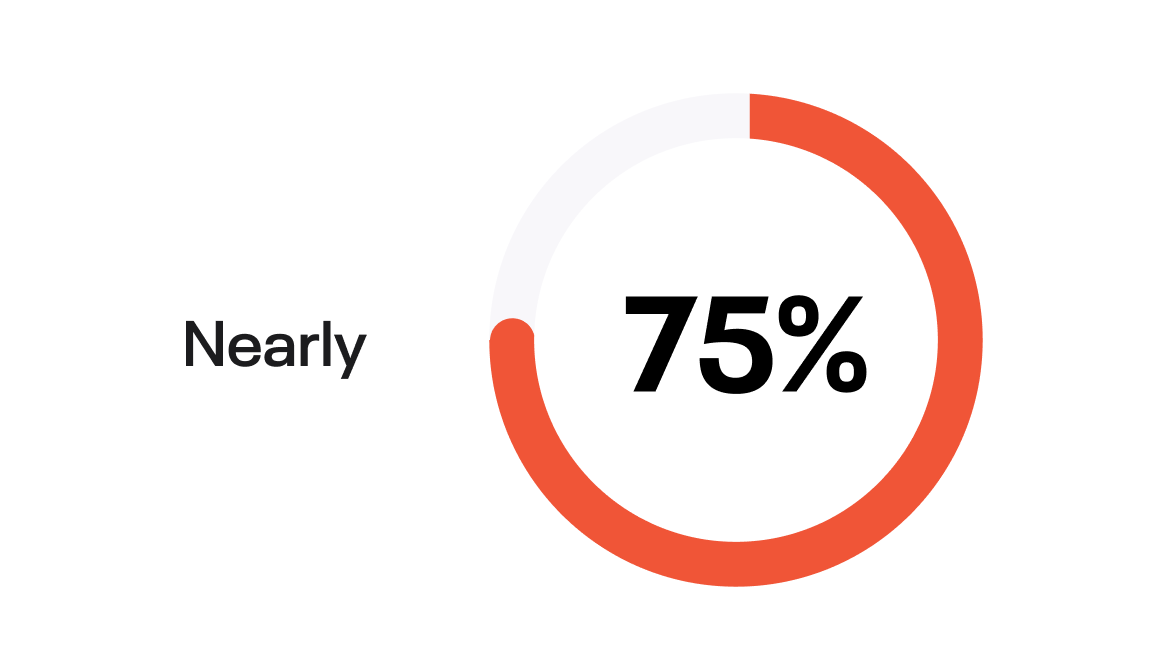 of global survey respondents say they're either very or somewhat optimistic about hosting events this year. Their hopefulness is driven by an overwhelming sense that the rest of the world is eager to gather in person again.
"We've received many positive comments on social media and in responses to emails – people are expressing their excitement for our events to finally bring them together for a long-awaited celebration",
says Damien Hochberg, Go Green Expo, Auckland, NZ.
Perhaps no place is more eager to bring people together again than Ireland, which experienced some of the strictest COVID-19 regulations out of the surveyed countries. Nearly nine out of 10 respondents in that region reported that they felt attendees were enthusiastic to meet in person again.
As one organiser says:
"While virtual events have helped us get through this tough time, it will be nice to finally see people face-to-face again. The atmosphere of an in-person event cannot be duplicated virtually."
Organisers' optimism is partly born out of the belief that the pandemic is finally, truly (this time for real) winding down. Variants like Delta and Omicron threw a wrench in earlier trend reports that predicted the same, but with Omicron's milder effects, vaccination rates ticking upward, and better medications to treat COVID-19, there's a brightening light at the end of the tunnel.
"Throw on a mask, throw on a hazmat suit, do whatever you have to do, but by any means necessary, please get out of the house."
Xavier Henderson, Co-Founder of SoulfulofNoise in Upland, CA.
There is strength in (diverse) communities
Spending two years apart has made organisers value their community more than ever. Nearly three out of four of respondents feel closer to their audience than before, and some 50% are planning events that will help foster community in the new year.
"I'm looking forward to creating curated, inclusive events that focus on people and the community. I think people want to celebrate and live more now than before, so events that help people celebrate, nurture, and grow are high on our list,"
says one respondent.
But "community" means more thant it did before the pandemic.
Virtual events brought in new audiences from broader age and ethnic groups, from different geographic regions, and included the differently abled who found online attendance more accessible.
Conversations sparked by the Black Lives Matter protests during the summer of 2020 may have also encouraged organisers to reassess how welcoming their events are to those outside their usual audience.
Another organiser says they are looking forward to, "reaching out to rural communities with our concerts, and making connections with care homes using technology to assist us in tailor-making musical resources, such as individual playlists."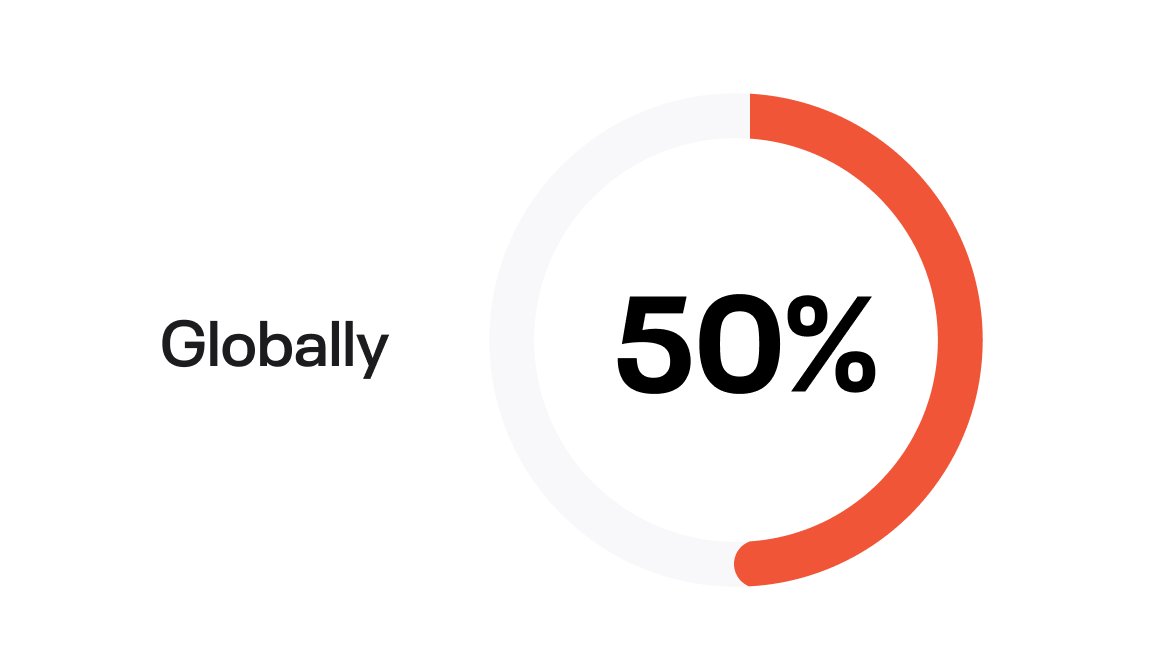 of respondents say that continuing to bring in diverse audiences is a priority in the new year. Many organisers are also interested in diversifying whom they hire as entertainers and presenters, particularly in the United States where one in three cite this as a priority.
Despite overall optimism, uncertainty persists
All this enthusiasm for the future doesn't mean event organisers are entirely blind to the challenges ahead, however. Some 20% of respondents express fears over a resurgence in COVID-19 cases.
This anxiety was particularly pronounced in Ireland at the end of last year, with 40% of organisers indicating concern. An uptick in Ireland's virus transmission rates in December 2021 had public health officials cutting capacity levels in half at indoor events. In an Irish Times article, the lead singer of the band Ham Sandwich called the decision an "absolute nightmare" logistically for anyone with a sold out show.
In Australia, "planning for next year" was even more of a concern than COVID safety worries, with nearly one-fourth of organisers citing this as their primary worry. This is likely tied to a wave of event cancellations in December 2021 as the Omicron variant tore through the country.
However, as we get further and further into 2022, while uncertainty lingers globally, there are strong signs we're emerging from restrictions to gathering — New Orleans' annual Mardi Gras celebrations will once again draw millions to the city in March; England's Cambridge Folk Festival, one of the longest-running folk festivals in the world, is back on for this summer; and, after going virtual in 2021, Australia's Melbourne International Film Festival will be in person starting in July.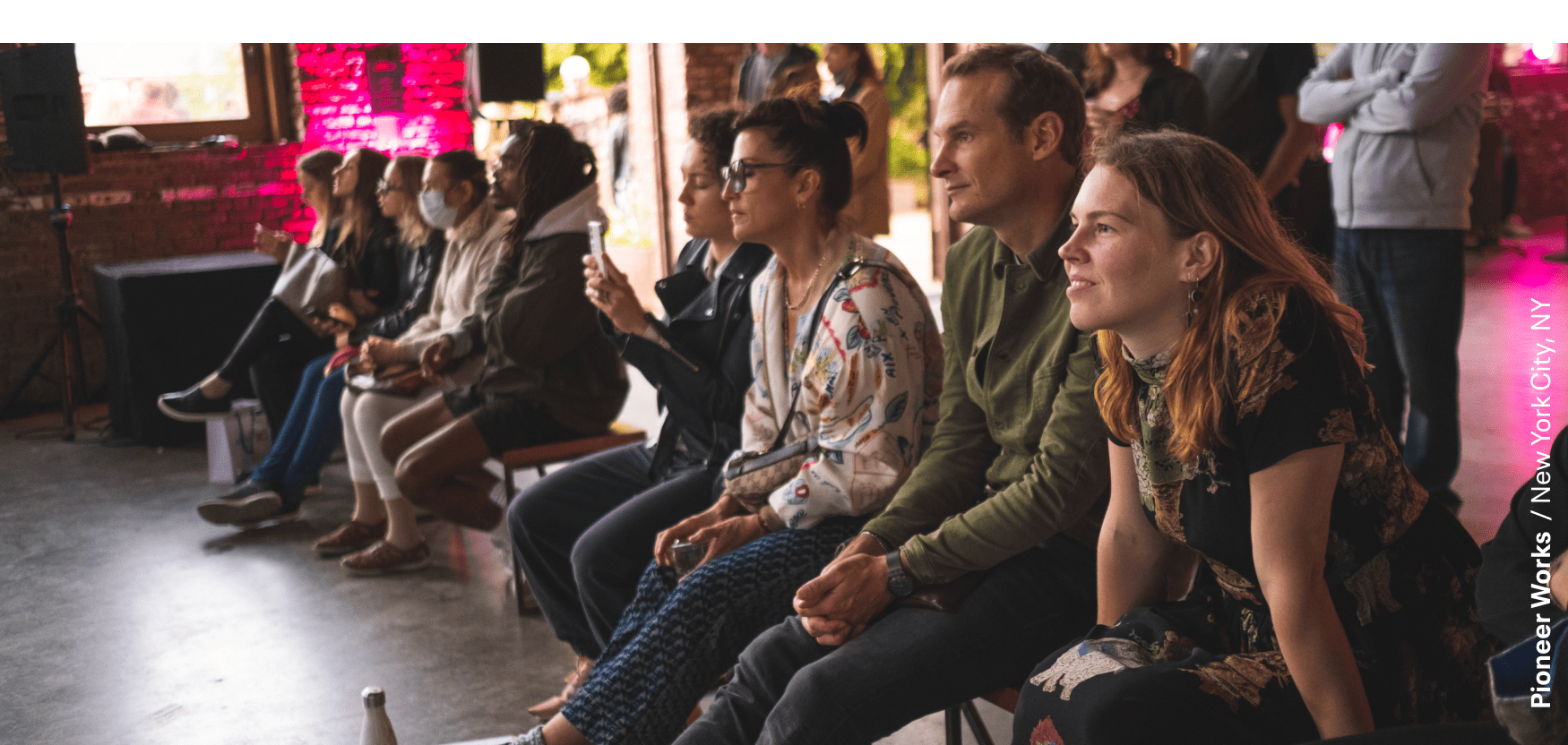 So, with a return to gathering firmly on the agenda this year, how are those pre-event jitters? Nearly one in four of survey respondents say they are concerned about low levels of attendance this year, and ticket sales reflect this worry. Among those who sell tickets, 50% of respondents reported that sales volume is down compared to pre-pandemic levels.
But, it's not all bad news. Another 26% say their sales have increased, and another 24% report sales are on par with levels before the pandemic.
This bodes well for future revenue, as it's traditionally more difficult to raise ticket prices once they've been lowered. As events power back up over the next year, organisers should be able to count on a return to more-normal income levels. Need help pricing your events? Check out our ticket pricing guide.
Safety remains a concern, but with differing strategies by country
The pandemic has generated unprecedented concern for safety at gatherings, which means organisers are enforcing measures to curtail virus transmission. Globally,
Social distancing
Mask requirements

Asking for proof of vaccination
were the three most-popular tactics for enforcing safety at events.
With more positive signs of a return to normal on the horizon, we must not forget the ways in which event creators pivoted when times were tough – interestingly, strategies differed significantly across regions.
In Australia and New Zealand, contact tracing played an important role for 47% of respondents. In the United States, just 11% said they used contact tracing. Almost three in four Canadian respondents asked attendees for proof of vaccination compared to 33% of Americans. Masks were required at 70% of Canadian respondents' events, while just 35% of Australian organisers surveyed required them at their events.
Such disparate strategies reflect the considerable difference in public health responses, both between regions and within countries themselves.
One important safety precaution for event planners has been asking for proof of vaccination.
The most popular strategy, globally, is asking for proof at the door, with 68% of respondents stating they confirm vaccination that way.
In the United States, however, 43% of American respondents are collecting this information before the event begins, compared to the other regions surveyed who answered in the range of 23%-32%. Approximately 30% of respondents are using a third-party app to verify vaccination status.
Confirming vaccination status can be a challenge for organisers. Asking for proof upfront requires additional planning or software, while asking at the door can generate long lines. This will likely continue to be a pressure point for organisers through 2022.
You can check out Eventbrite's guide to keeping your event COVID-19 safe here.
Virtual events remain part of the plan
Virtual events were the standout trend of the past two pandemic years, with 46% of organisers stating they organised their first virtual event during 2020. Ireland takes the prize for most pivoters to online hosting: 64% of respondents from the country stated they hosted their first during the pandemic.
Online-only events aren't going to dominate indefinitely, however.
of global respondents indicated they had conducted virtual events in 2021, only 49% planned to host them in 2022.
Respondents sense their attendees are eager to gather in person, an instinct backed up by the fact that many people are experiencing "Zoom fatigue." A survey of 1,700 employees by the remote work consultancy Virtira found that nearly 50% reported exhaustion due to webcam meetings.
With COVID-19 uncertainty still in the air, hybrid events will likely be a popular option for 2022. Because these give attendees the option to either attend in person or virtually, they can help assuage safety concerns and retain the diverse audiences that organisers value. Those outside the geographic area or restricted by health issues can still partake in the fun while others can finally meet up face-to-face.
"…our online festival on Eventbrite reached an international audience for the first time. We are moving toward hybrid programming to keep our international community engaged while getting back to the streets for history walking tours,"
say Randall and Al ofSF Neon in San Francisco, CA.
Just under 35% of survey respondents reported experience organising a hybrid event, but nearly 50% were planning to host one in 2022.
One respondent says they were planning to,
"continue to build large online events and experiment with new platforms and ways to make these more engaging, [including] how to weave hybrid events successfully [into] the new era."
Hybrid events pose new challenges (and an additional layer of work) for organisers. Check out our hybrid event technology guide for ideas on how to host a successful one.
Maybe it is easy being green
"Green events" have been a major trend for years. In 2020, Eventbrite asked its audience if they were "taking steps to improve the environmental sustainability of your events" to which the majority responded "yes".
Has this value weathered the pandemic turmoil? It's complicated.
In our recent survey, running greener events was ranked a lower priority than keeping events safe or profitable. Around 20% of respondents ranked "making events environmentally friendly" as a high priority. The chaos of two years of a pandemic may have forced organisers to prioritise survival over environmental concerns.
However, the emergence of virtual and hybrid events could be doing much of the heavy-lifting of sustainability, without the need for organisers to order compostable dinnerware.
A recent Nature Communications study found that hosting a gathering online reduced an event's carbon footprint by 94% and its energy use by 90%. Hybrid events, with at least 50% of attendees tuning in virtually, could reduce carbon footprints by two-thirds.
As the return to in-person gatherings continue, greener event strategies like ordering vegetarian catering will likely remain popular. However, it may end up that simply continuing the trend of virtual events could have a bigger overall impact on the environment.
Resilience and creativity reign
Regardless of what the future holds, organisers view their strengthened adaptability as cause for optimism.
Almost half of respondents connected their optimism with the fact that events have become more innovative and creative.
A two-year-long pandemic forced event planners to pivot, adapt, and innovate at unprecedented levels. Events went virtual, outdoors or hybrid, and required strict attention to complex public health rulings.
"With more turning to online events as a critical channel of their marketing and branding strategies, brands had to find creative ways to make their events stand out from hundreds of others, resulting in bolder experimentations with format, content, and attendee engagement strategies",
says Huong Vu, Marketing Manager at General Assembly, Singapore.
Some 50% of respondents believe that events have become more innovative and creative during the pandemic. Australia and New Zealand reported lower numbers than other countries, but they've also been able to avoid some of the distancing measures that other nations like Ireland have had to contend with.
Respondents also feel like the pandemic has sped up digital transformation, with 82% agreeing or strongly agreeing with this statement.
Large numbers of respondents tried out hosting online events for the first time during the pandemic, and many plan to conduct hybrid events in the new year.
"By this point we have figured out the virtual logistics, and our hybrid events are becoming better, and smarter," says a respondent. Another said they were looking forward to "embracing the learnings and best practices from COVID to enhance and improve future events — permanently."
This digital revolution means that event planners have even more opportunity to connect with and promote to their attendees via email and social media, thanks to internet signups.
Surveying audiences will be important as the pandemic response evolves in the coming year. What attendees wanted in the early days of a pandemic may differ from what they want now, while others might prefer that virtual events stick around long-term.
With all these new crisis-forged skills, respondents are feeling ready for the year ahead.
In most countries, almost half of organisers say the pandemic years have made their team more resilient.
"With our event strategy flipped overnight to transition from in-person to online, my team has adapted quickly and is thriving now when it comes to organising online events. I believe the challenges faced during this transition have made us a lot more agile and resilient, ready to embrace any ambiguities in the future",
says Huong Vu, Marketing Manager at General Assembly, Singapore.
With organisers fuelled by the desire to see people in person again, and the hope that the pandemic is entering a much less restrictive stage, events seem poised to make a serious comeback this year.
"We have all felt the effects of the pandemic but working together as a team through this difficult time has helped keep us focused and motivated to deliver great events once again."
says Damien Hochberg, Go Green Expo, Auckland, NZ.
Even if another variant emerges, or some other unforeseen bump in the road arises, the past two years of skill-building have made hosts exceptionally flexible. Compared to 2020, organisers have many more ways to host gatherings, a lot of practice pivoting swiftly, and a much thicker skin.
As one survey respondent wrote:
"I'm hoping for the best, but accepting reality and [the] courageous capacity to overcome any challenges that might be presented. Ride the rapids!"
Feeling inspired and ready to host your next event? We'd love to help. Contact our events team or call us on (+61) 1800 934 125.
&copy 2022 Eventbrite. All Rights Reserved.