The Ultimate Guide to Copywriting for Events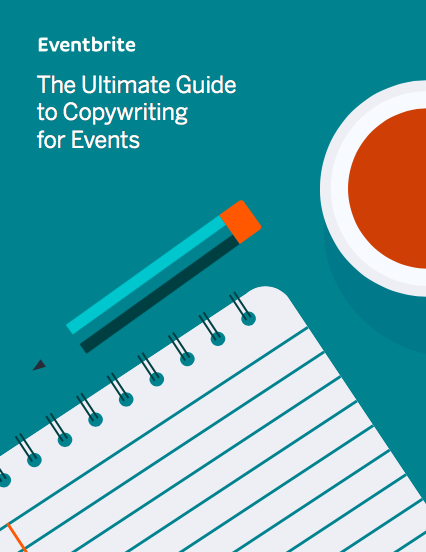 The Ultimate Guide to Copywriting for Events
Copywriting isn't just about words — it's about numbers, too. The right copy can drive ticket sales and boost your bottom line.
This comprehensive guide to event copywriting will show you how to write copy that inspires readers to visit your event page, buy tickets, and rally their friends. You'll get insider knowledge from a variety of global experts and learn how to:
Craft an event page that sells by using SEO tips and conversion copywriting tricks
Write more effective email, social, and at-event copy
Establish a voice for your event's brand and build trust with your audience
Preview
Words are powerful.
They can spark movements, bring people to tears, educate, and inspire. They can sell things, too — like event tickets.
Welcome to event copywriting.
Copywriting is the art and science of using words to persuade the reader to take a specific action.
As an event organiser, that often means persuading people to buy tickets or register for your event. But your powers of persuasion can also be used in other ways: to inspire your reader to sign up for your free guest list, share content with their friends, or fill out a post-event survey.
In this comprehensive guide, we'll focus on how you can apply copywriting principles to better market your events and sell more tickets. You'll get expert advice on everything from headlines to email invites to event page copy that converts.
Because as it turns out, event copywriting isn't just about words — it's about numbers, too. The right copy can make a significant impact on your bottom line.
It can also give you a big competitive advantage over other organisers who don't choose their words as wisely.
To keep reading, fill out the form to the right and receive a free copy of the guide delivered straight to your inbox.