How To Grow Your Brand With Events: A Guide for Small-Mid Sized Businesses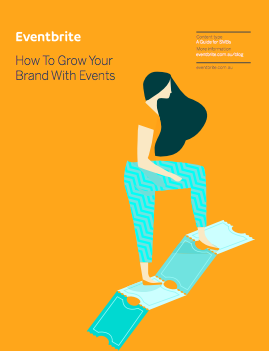 How To Grow Your Brand With Events: A Guide for Small-Mid Sized Businesses
A well-executed event can be a great source of publicity and customer acquisition for small-mid sized businesses — and they don't have to break the bank to be effective. A recent study on experiential marketing from EventTrack revealed that 49% of brands surveyed achieved 3-5 times the return for every dollar spent on event marketing, with 29% receiving an ROI of 10:1.
You don't have to be a professional event manager to put on a great event that delivers tangible results for your business. Download our free Britepaper to discover six proven steps that will help grow your brand through events. This guide includes actionable insights on how to host a successful, hassle-free event, including:
Establishing and achieving event goals

How to create an event that will stand out from the crowd

Finding a hook to get publicity for your event

How to sell tickets and establish pricing

Driving and converting website traffic

Utilising promotional partnerships

Maximising your return on investment
To receive a free copy of How to Grow Your Brand With Events straight to your inbox, simply enter your email address on the right.