Hone Your Marketing With Eventbrite Supported Tracking Pixels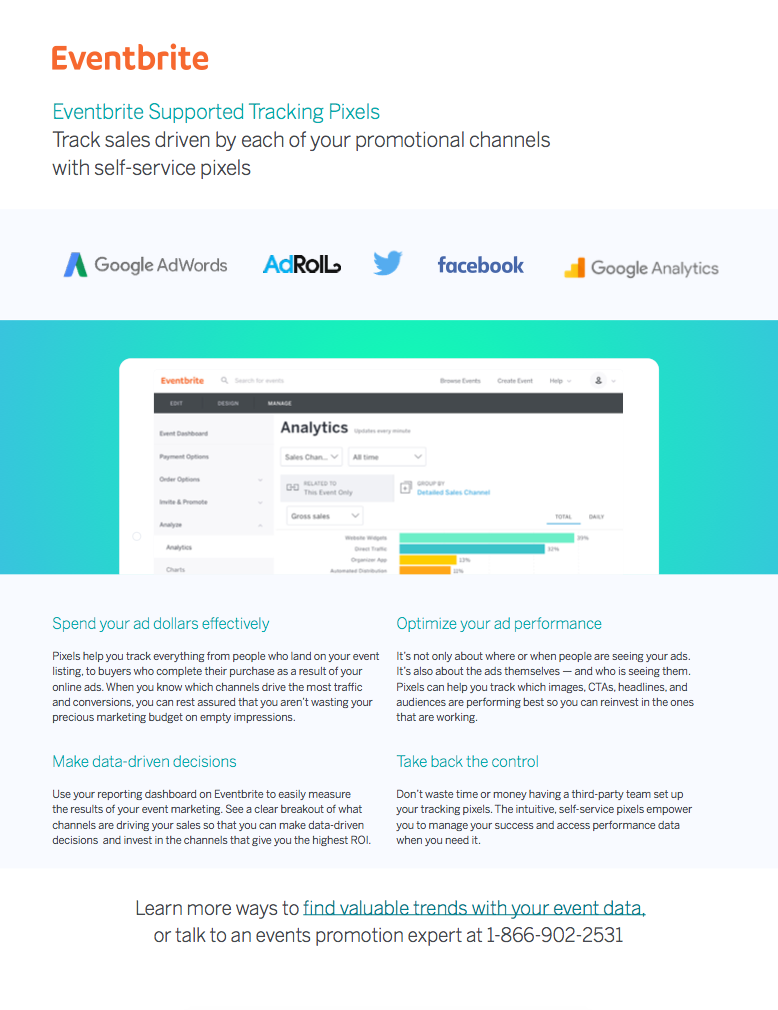 Hone Your Marketing With Eventbrite Supported Tracking Pixels
Have you been upping your event promotion with paid online advertising lately? Is it working for you, or do you have a nagging feeling that you're not getting the most for your money?
Online ads can be an effective way to introduce your event to a new audience. Nearly one in three event marketers use paid search ads to promote their B2B events, and one in four spend money on online display advertising for B2B event promotion.
Whether you're spending a little or a lot, the trick is to make sure that every dollar you spend counts. Here's how you can take control and hone your marketing with self-service tracking pixels.
With Eventbrite supported pixels, you can:
Spend your ad dollars effectively
Optimise your ad performance
Make data-driven decisions
Take back the control with reports and insights at your fingertips