How Venues Can Use Live Music Data to Stay in the Black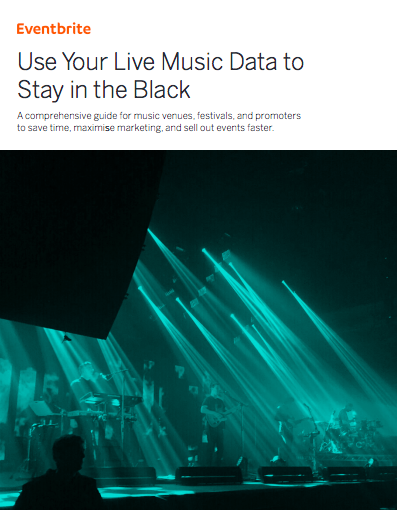 How Venues Can Use Live Music Data to Stay in the Black
Running a live music venue can be unpredictable, but it doesn't have to be. Making data-driven decisions takes the guesswork out of what's making your business profitable, saving you time and money.
This comprehensive guide is designed for music venues, festivals, and promoters to save time, maximise marketing, and sell out events faster. Download the guide to learn how to:
Take back the hours you spend pulling manual reports

Identify and improve your most effective marketing channels

Reduce stress with streamlined operations

Predict staff and stock needs more accurately
To receive a copy of the guide, Use Your Live Music Data to Stay in the Black, simply complete the form on this page.
---
PREVIEW:
Running a venue or music festival can feel like riding a roller coaster — blindfolded. You may get a rush of pure joy at the end, but the unpredictable turns and drops can rattle even the most experienced live music producer.
But what if the future of your business weren't so mysterious? What if you could get a real sense of your show's or festival's status with the click of a button? How would it change your business if you could be certain you'd cover your guarantees, and rest assured sales are on track?
The right data can change the course of your business. No more roller coaster — you can see for miles ahead.
"Data is the closest thing we have to predicting the future," says Michael Timoney, Eventbrite's Global Director of Performance Marketing. "Without reliable data, we're just guessing as to what's working."
Understanding your data doesn't have to be costly or time consuming. In fact, making data-driven decisions can actually save both time and money. As you'll read in this guide, Jacob Matthews, the former Director of Marketing for Republic Live and founder of The Why Co, used data to save team members 5+ hours per week while improving ad conversion by 20%.
To continue reading, please complete the form on this page for a full copy of the guide, Use Your Live Music Data to Stay in the Black.