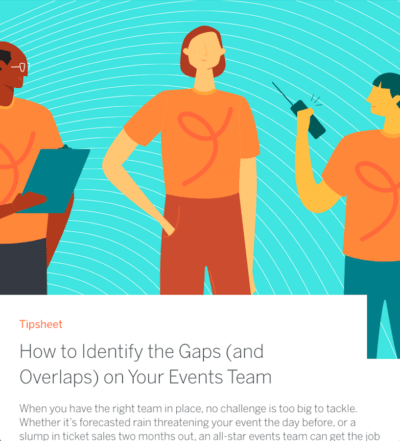 How to Identify the Gaps (and Overlaps) on Your Events Team
When you have the right team in place, no challenge is too big to tackle. Whether it's forecasted rain threatening your event the day before, or a slump in ticket sales two months out, an all-star events team can get the job done, quickly and efficiently, every time.

But without a team like that you're set up for failure — or, at best, a lot of stress.
Ready to make sure your team has the right people? Download this tipsheet to learn:
What roles are critical to your success

The qualities every events team need

How to identify the strengths and weakness of your team