4 Essential Solutions For Selling More Tickets and Event Registrations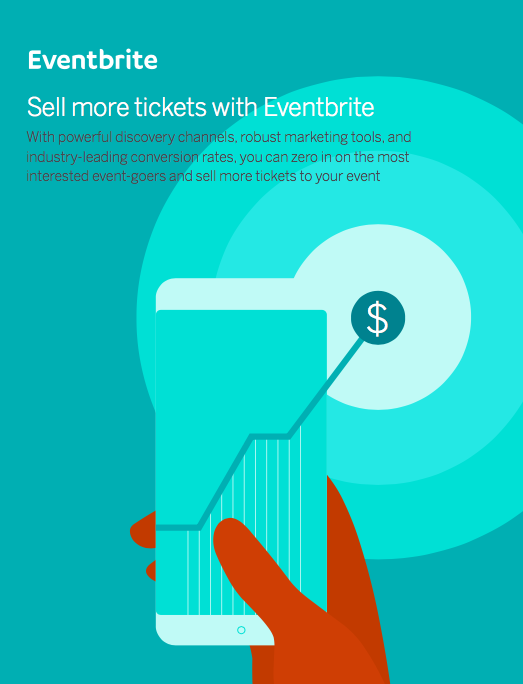 4 Essential Solutions For Selling More Tickets and Event Registrations
On every event organisers wish list, "sell more tickets" is at the top. Unless of course your event is a sell-out, then it becomes "spend less money on marketing". Everyone wants to achieve more revenue with less outlay. The best way to do that is to optimise conversions, turning eyeballs into ticket sales or registrations.
To achieve this, here are some simple but essential solutions for boosting traffic to your site or ticketing page and, most importantly, conversions to sales.
1. SEO
Search Engine Optimisation (SEO) drives high-quality buyers to your event page by ranking well on Google. Ensuring your event listing appears higher in Google's search results when people search for upcoming events will drive valuable traffic to your event website or listing. Building good SEO takes time and investment to achieve, but you can simplify this process and instantly boost your event ranking simply by listing your event with a highly trusted site.
Eventbrite for example, is one of Google's top 100 most trusted sites — the only ticketing or registration page with a high enough domain authority to rank alongside sites like Yelp and eBay. By listing your event on Eventbrite, your ticketing page instantly benefits from this enhanced SEO.
Read More: How to Rank on Google: SEO for Events
2. Mobile Optimisation
As Australasians spend more time on their smartphones than any other device (Source: Nielsen Digital Ratings), mobile traffic is shifting to become the primary way people view your website — and purchase tickets. Here are some quick facts about why optimising your website and ticketing page for mobile matters:
Events ticketing is already the second most established purchasing behaviour on mobile. A recent study indicated that nearly 23 billion transport and events tickets will be purchased globally using mobile devices by 2020, double the rate from 2016 (Source:

Juniper Research

)

90% of Facebook's daily active users are on mobile (Source:

The Next Web

), so if you use Facebook for promotion, you better be sending traffic to a mobile-friendly site!

Sites that are mobile-optimised see a 160% lift in conversion rates (Source:

eMarketer

)
Read More: Increase ticket sales with a mobile-first approach
3. Distributed Commerce
It's no secret that a great social media strategy can go a long way in boosting the promotional power of an event. After all, events are inherently social — Facebook has found that showing which friends are attending an event can increase engagement with the event by 25%. But what about when likes don't translate to sales? Businesses and events are now looking to 'distributed commerce' — that is, the ability to sell to an engaged customer without redirecting them to another page.
Facebook Checkout is now available in Australia, allowing you to not just promote your event on Facebook, but also enable attendees to buy tickets without leaving the app. It's free to use, all you need is an integrated ticketing platform (such as Eventbrite) to get started. Best of all, events that sell tickets directly on Facebook drive 2X more sales and free registrations on average than events that redirect to a ticketing page.
Read More: Double Sales or Registrations with Facebook's End-to-End Checkout
4. Tracking Links and Tracking Pixels
Knowing where your audience is coming from is key to driving more conversions and reducing your marketing spend. Analytics will often tell you how much traffic a partner or advertisement is driving, but not their conversion rate. By creating tracking links for your promotional partners and installing tracking pixels on your online advertisements, you can unlock major marketing potential and reach your highest value audience at the lowest cost.
Read More: Track Conversions to Optimise Your Online Ad Spend
To learn more about how Eventbrite's powerful platform and partner integrations can offer all of these solutions and more, download our free guide "Sell more tickets with Eventbrite". Simply enter your email address in the form to the right and a copy will be delivered to your inbox.