The 2018 Guide to Instagram for Event Marketing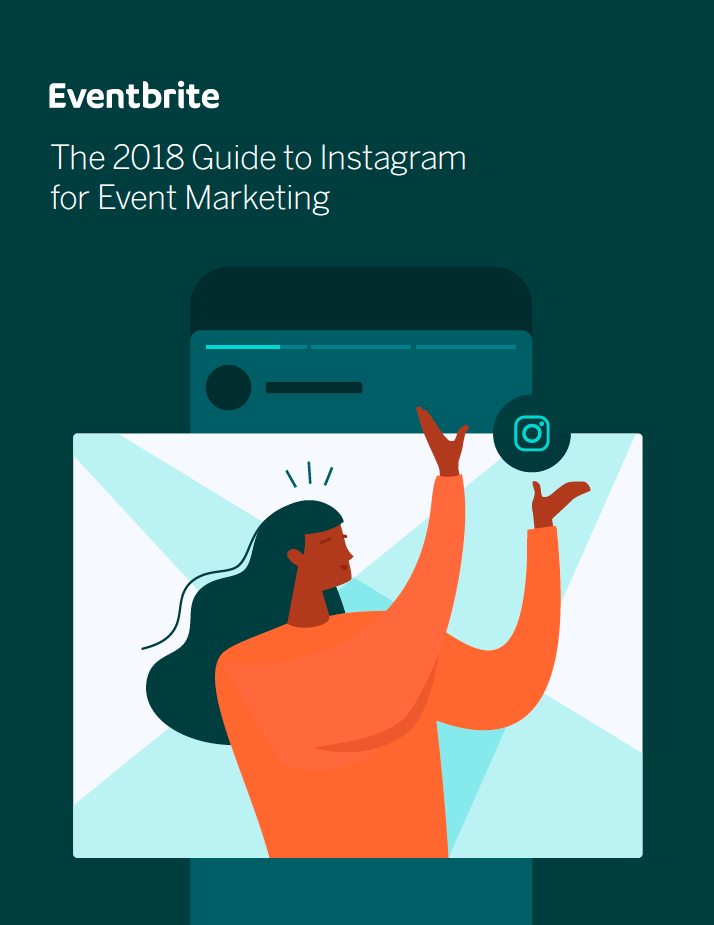 The 2018 Guide to Instagram for Event Marketing
Learn how to promote your event brand, boost ticket sales, and engage with followers and non-followers alike with Instagram Stories.
If you're not on Instagram, your event brand will be left behind.
But attracting thousands of Instagram followers is not your ultimate objective. Your goal is to sell tickets — and that won't happen unless you're strategic about how you use the platform. So how can your team use your Instagram account to drive tangible ticket sales?
This guide is for event founders, owners, and marketing directors who want to convert Instagram from a brand-enhancing social tool to a ticket-selling platform with measurable ROI.
Download The 2018 Guide to Instagram for Event Marketing to learn:
Advanced Instagram strategies to drive ticket sales
How to bring your event brand to life cohesively across posts and stories
The overlooked elements of Instagram's interface that your team should use
How your team can create advertising and influencer campaigns
To receive a full copy of the guide, complete the form on this page.
---
PREVIEW:
Instagram by the numbers
The basics:
800 million monthly users and is growing quickly

100 million new users added in just a month

Its user base skews toward millennials but is growing in popularity among every age group
The potential for brands:
2 million advertisers take advantage of Instagram's Facebook-powered ad options

14% of millennials say they would buy a product from someone they follow on Instagram
And, perhaps most importantly:
30% of Instagram users have made a purchase that they first saw on Instagram
Build the foundation of your Instagram strategy
Your event's profile is the anchor for your Instagram marketing. It's a snapshot of your brand, a glimpse at your "post portfolio" and a high-level visual and textual description of who you are. Users navigate to your profile when they want to learn what your event is — or commit to attending.
Yet this valuable space in your event's profile has room for just one URL and a measly 150-character bio. And there's another wrinkle: To maximise your reach, your profile needs to be discoverable by people searching on Instagram.
To continue reading, complete the form on this page to receive a full copy of The 2018 Guide to Instagram for Event Marketing.