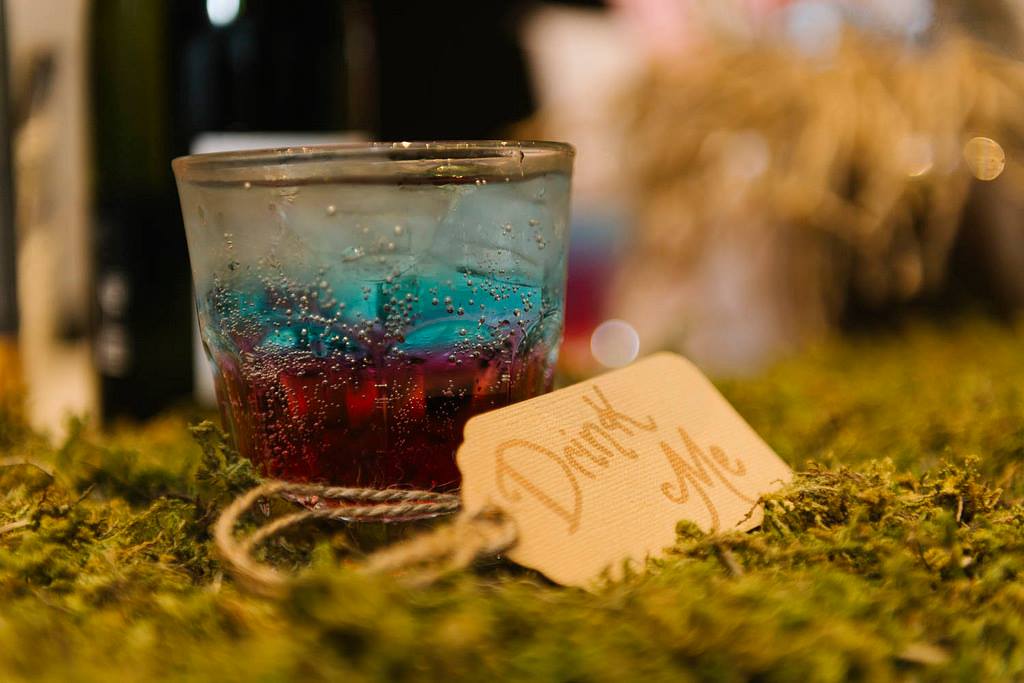 8 top event trends of 2016
It's always fun to try and predict what might be the hottest trends for the year ahead before they happen, but now that we've reached the halfway point — what event trends are really taking off and set to continue for the rest of 2016? We asked event styling expert and General Manager of  Refresh Hospitality, James Hertan, for his insight on what trends are shaping local events and styling this year.
Going raw
In 2016, 'rustic' has been replaced with 'raw'. Think raw spaces such as industrial venues with exposed bricks, concrete flooring, and the use of greenery and pops of colour to compliment earthy colour palettes. Examples: Two Ton Max and 524 Flinders, Melbourne.
Tables are being adorned with raw or natural looking stone crockery too, "A popular table setting includes asymmetrical or organic shaped plates in dark slate grey, often paired with gold or copper cutlery to provide a contrast" says James.
The raw trend also extends to event catering, with many events opting to provide raw and organic foods, and even raw, natural desserts to indulge the health conscious.
Greenery
In lieu of more traditional flowers, 2016 is seeing a trend towards natural looking foliage and greenery, accented with just a few pops of bright colour.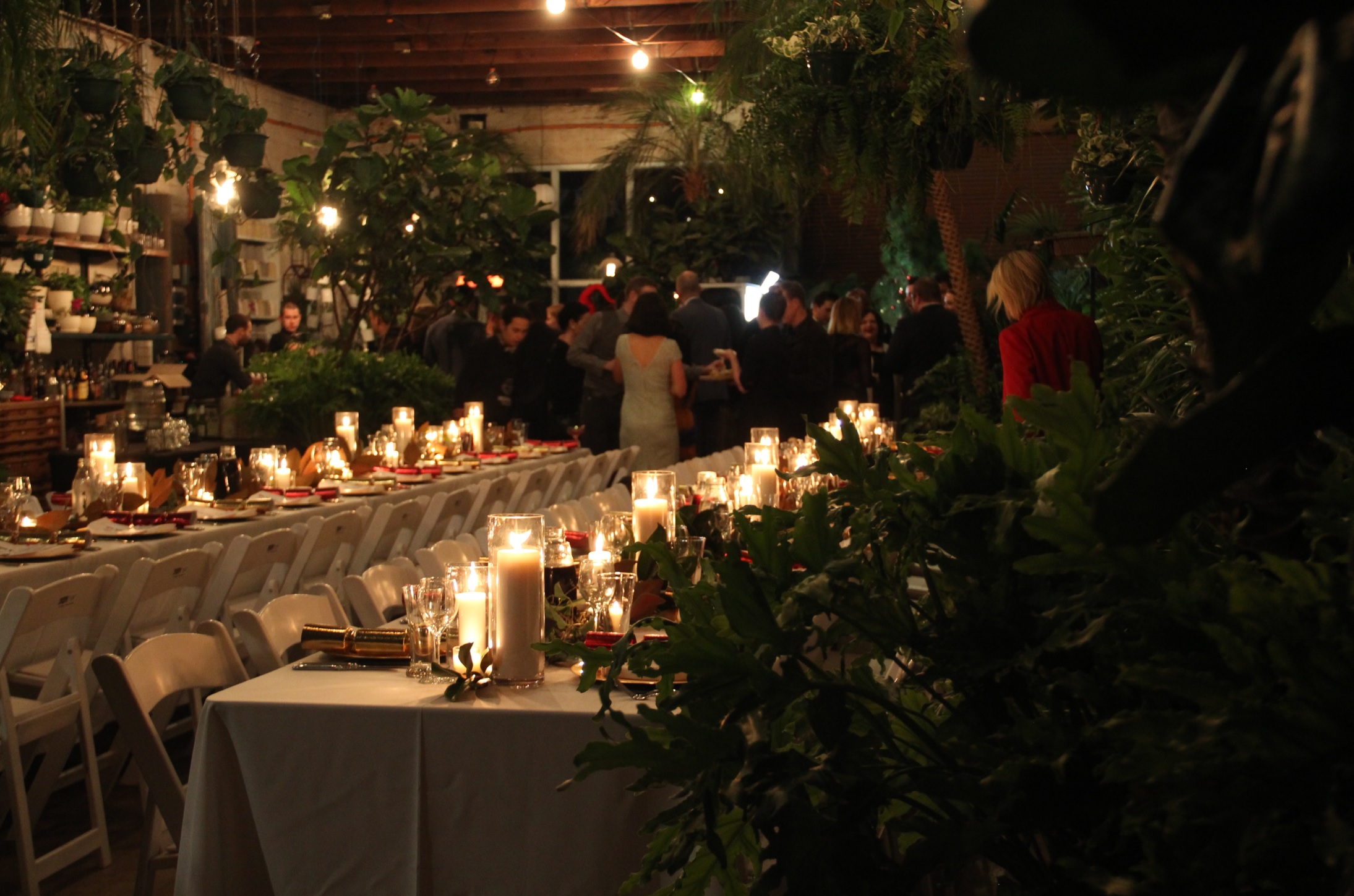 Dessert carts
As the food truck craze stormed Australia, so did food truck catering for events. A popular trend for incorporating food trucks into more traditional catering and sit-down functions is to have a dessert cart option. Introducing the dessert cart helps punctuate the events to signal the end of the meal period and get people up and mingling. Examples: 7 Apple Gelato, The Brûlée Cart, and ChillBro Mexican Paletas.
Signature drinks
In the last few years, event drinks lists and bars have become more sophisticated. With that has come the creation of signature cocktails for events. Perfect for corporate events, signature cocktails can be created to represent a brand, new product, or to match a specific theme.
DIY cocktail stations are also very in at the moment, explains James. "One of our favourites at Refresh Hospitality is the 'make your own Mimosa stand'. Guests start with a glass of bubbles and then add juices, syrups, and fruits to create their own delicious concoction".
Share platters
When it comes to food, grazing stations are out and share platters are in. "Last year was all about the grazing station — a big extravagant table, overflowing with fruits, meats, cheeses and more. This year we're seeing the grazing station concept being brought to the table with 'family style' sharing platters that add a casual elegance to the traditional sit down meal. The result is a formal take on the classic family feast at Grandma's house, with bowls of salads, meats, and greens running up and down the table" explains James. Example: Share platter catering from Humbling Eats.
Themed events
Always a popular choice for birthdays and hen's nights, we're seeing the themed event come to fundraisers and corporate events. "One of our favourites is the Alice in Wonderland Mad Hatter Tea Party, giving high teas and dessert stations a touch of magic" says James.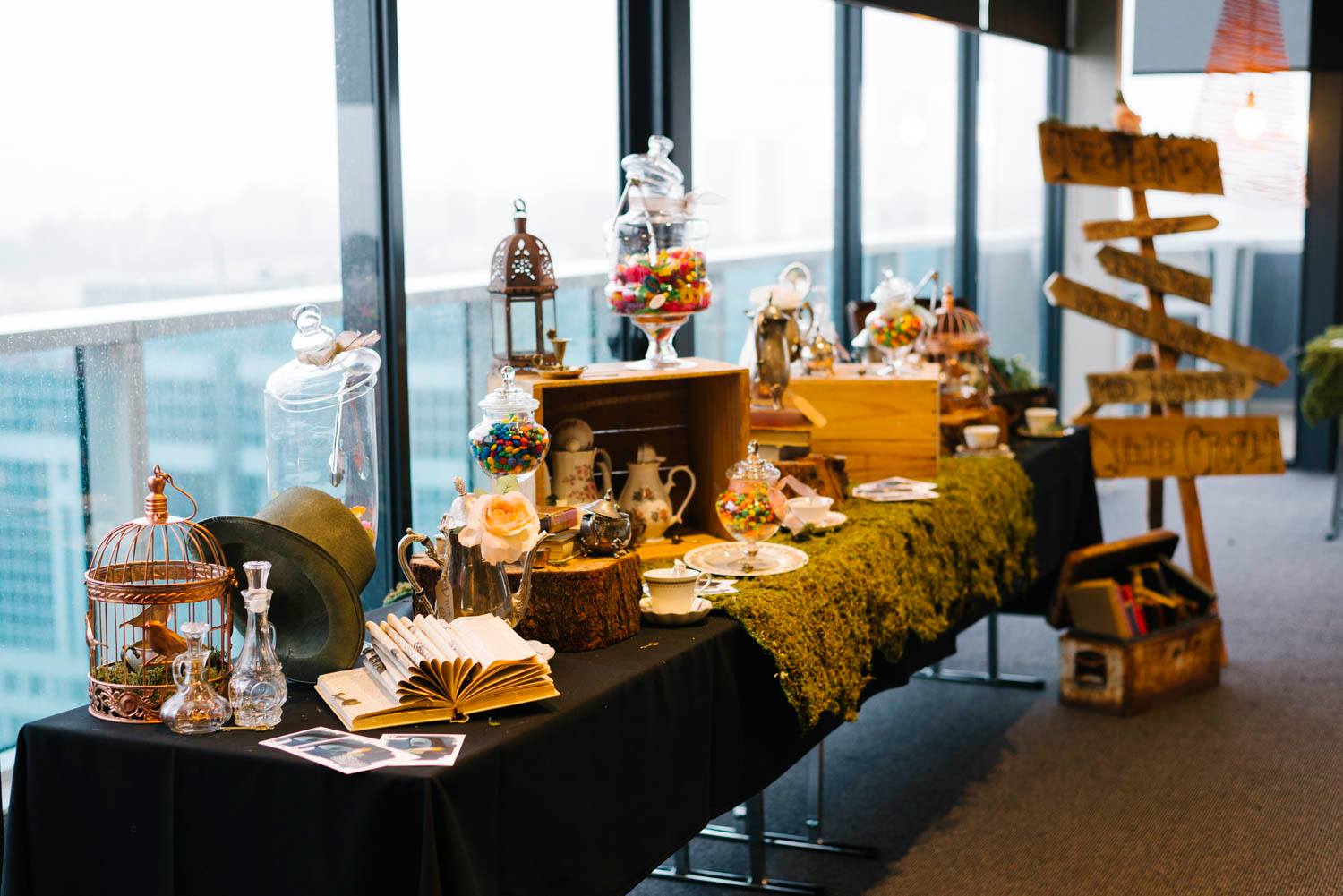 Phones down
There's a tricky balance for event organisers to strike when it comes to asking people to switch off their phones. On one hand, you want attendees to be sharing their experience, but on the other hand, creating an outstanding experience that commands their full attention is just as important. It's becoming more commonplace to ask guests to 'switch off' for a period of time or switch to silent. Read our interview with Wanderlust's Jacque Halstead on how they manage smartphone use and mindfulness at their festivals.
Timelapse footage
Setting up a camera to shoot timelapse footage is increasingly popular, particularly when transforming an empty space into a spectacular event. James suggests "Timelapse footage is easy to do yourself with a Go-Pro camera, alternatively it's not too expensive to have them professionally shot and edited with panning cameras or multiple angles."
For more event styling inspiration and assistance, talk to event and hospitality specialists, Refresh Hospitality.

Read to launch your next event? Get started here on Eventbrite.