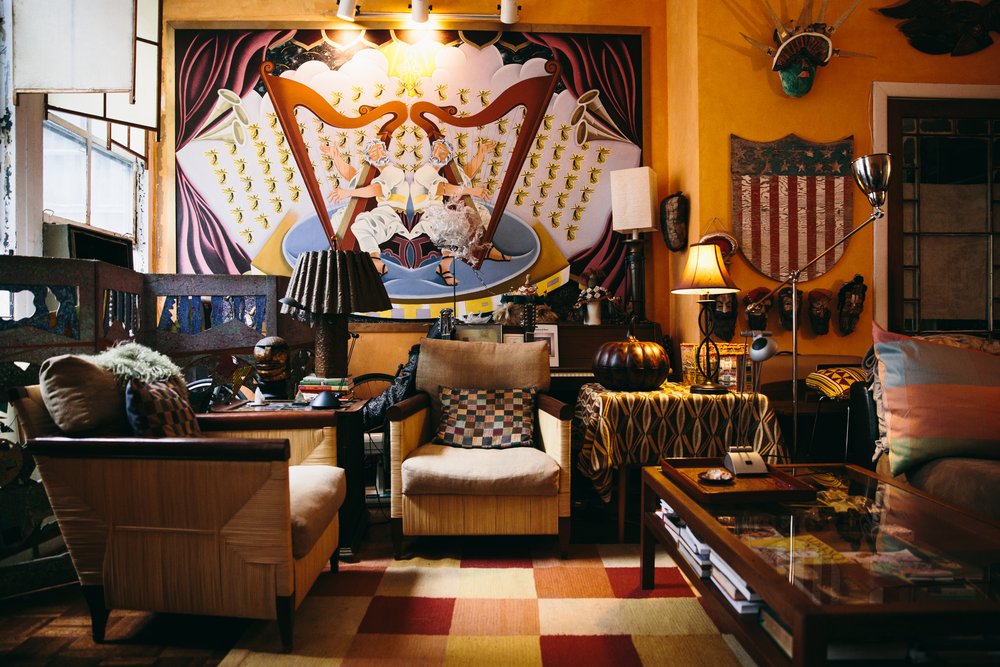 6 Exciting In-store Event Ideas to Make Your Shop Pop
The face of retail shopping in Australia has been changing for over a decade, with more consumers embracing the convenience of online purchasing, influencer recommendations, and curated collections over more time and labour intensive trips to shops. COVID-19 has intensified the battle between the keyboard and the high street for Australian consumers, with many retailers asking: "Can we lure customers back into shops after all this?"
By adopting some of the same techniques used by online stores, you can build an audience of new fans and loyal customers with the right in-store event ideas and promotions. We show you how with these six top tips for retail sales events to build your brand and sales revenue.
1. Hold a pop-up store event
Shoppers love new and exciting products, especially when they're exclusive and available for a limited time. Cue the pop-up – the seemingly unplanned event for those special shoppers "in the know". The reality of the pop-up? Very rarely are they actually unplanned, with most pop-ups requiring careful coordination of communications to ensure the event stays under wraps until the right moment and seamless execution on the day to maximise your newfound audience (check out our guide to putting on a successful pop-up if you're new to the art).
You can opt to have an exclusive, ticketed pop-up event that isn't just open to anyone that shows up. This not only makes it a special, exclusive experience, but lets you control messaging to guests before and after the event and follow up with special offers to get them back through the doors soon.
Host your pop-up at a time of day that works for your target buyer and offer incentives that can only be redeemed in-store to entice guests. Combine a pop-up event with some of the other activities from this list, like a special guest expert who can demonstrate how they use a product or a team-up with a charity close to the heart of your brand.
2. Have a launch event for a new product or service
A launch event is an essential step in bringing any new product or service to your market, and there's no better place to do this than in-store where you can show off new features and benefits. If you're launching a new food or drink product, holding a memorable tasting event can win you new fans.
For fashion and beauty products, opportunities to try these for free with the help of an expert in-store, supported by a special launch-only offer, can get your product off to a great start. Even though your event is in-store, provide incentives for attendees to share the event on Instagram, like a free sample, to get the word out. We go into more detail about running a product launch in our five strategies to build awareness and stay on budget.
3. Set up an in-store giveaway or prize
A staple of holiday shopping events everywhere, the in-store giveaway or competition is a simple way to get new shoppers through your doors while promoting new or popular products. Do you have a lot of stock you'd like to move before new arrivals land or stocktaking starts? Take a cue from make-up manufacturers everywhere and give away last season's colours for free or discounted when they buy an exciting new product. This not only moves stock, but builds loyalty and cross-promotes your latest merchandise to those who visit in-store only. Consider successful in-store event examples, like how Sydney's The Succulent Corner gives away vouchers to entice people to attend their plant sales.
Running a competition in-store is a great way to bring in shoppers and capture their contact details for future advertising as well. Consider your target buyer when thinking of a prize and always remember to check your local consumer competition laws.
4. Put on a sample sale
Staying with the theme of exclusivity, consider how everyone loves the chance to get their hands on something no one else has. The sample sale gives you the opportunity to sell items that potentially didn't make it into mass-production for a profit while building your brand and getting more shoppers through the door to check out limited products. Make a Facebook event for your sample sale – groups of friends are likely to attend together and try to snag a bargain and also enjoy the social side of the day.
5. Partner with a charitable organisation
COVID-19 has caused many charitable organisations a lot of heartache, with fewer opportunities to run their usual fundraising activities and donors tightening their purses. By partnering with a charity, you'll be providing them with much-needed publicity (and hopefully funds) while gaining access to their networks and inspiring others to invest in the community with you.
When considering a partnership with a charitable organisation, make a shortlist of charities whose values and mission are aligned with your brand and reach out to gauge interest. Before committing to any activities, clarify the expectations of both parties: Are you solely building brand awareness or are you also donating a portion of sales or profits? Once you're ready to launch your charity partnership, check out our steps to planning a powerful charity event and charity event promotion ideas for inspiration. Remember, if you're hosting a nonprofit event you can create an event listing for free on Eventbrite.
6. Invite an influencer or expert to talk
No luxury retail events are complete without a star, influencer, or expert to show your products to an eager audience of fans. Influencers make their living promoting products to target buyers, so inviting the right one into your store can increase sales to your desired clientele. If you're selling a product with a complicated list of features (for example, the latest speaker system or beauty technology), bringing an expert in helps buyers understand the benefits of the product and commit to the purchase more confidently.
Another option is to host a meet-and-greet featuring a celebrity popular with your target market. Does "celebrity" sound a bit over the top? A-list celebrities might be out of most budgets, but emerging talent or micro-influencers can expose your brand to new networks and audiences. Holding a book, album, or fashion launch from an artist starting out will earn you admiration from your chosen beneficiaries and expose you to shared networks of buyers and fans.
Retail events in 2021
With Aussie consumers excited to head back to their favourite stores, shopping centres, and markets, many will be forgoing their typical shopping routine to hit the sidewalk, and you can be there to greet them with a stellar retail event. Check out Eventbrite's listings of in-store events across Australia for inspiration and then even add your own event to the line-up.