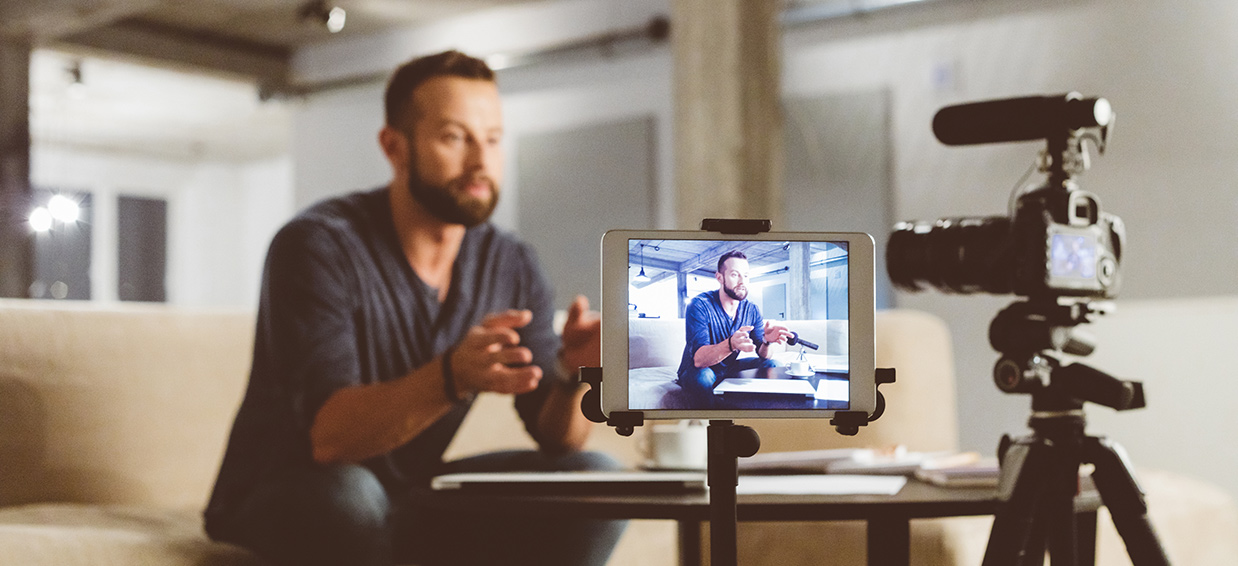 5 Ways to Monetise Your Webinar
Webinars are a cost-effective way to demonstrate your value proposition and generate qualified leads for your business. 
But while you may have mastered the production process and can consistently publish quality content on YouTube, Vimeo, Zoom, or Facebook, the time will come when you need to answer an important question: What's it going to take to generate revenue from all your hard work? 
To help you answer that question, here are five proven ways to monetise your valuable webinar content. 
1. Listen to (and analyse) your audience
Before you can monetise your webinar, you'll need to know what made it so successful in the first place. The most effective way to learn which topics and ideas will resonate with your followers and be worth their hard-earned money is to just ask them.  
Send your subscribers a survey asking them to submit requests or ideas. Just be careful to choose how you ask them. Open-ended questions that allow them to answer in their own words will lead to deeper insight, but require more effort to analyse than multiple-choice questions. 
You could also interact with your loyal viewers in the comments or by conducting a poll on Twitter. Whether it's the nuances of social media marketing or how best to dry a labradoodle's locks for a dog competition, the insight you'll gain will help quantify the demand and ensure your paid webinar is successful. 
2. Create your content and tech stack
Once you've zeroed in on the right topics, it's time to consider the quality of your webinar production. 
If you've relied on a smartphone and shoestring budget to publish so far, now is a good time to upgrade. Invest in a good camera or an app that offers you more control over the image. "The camera on your smartphone is powerful," says Eventbrite Senior Content Strategist Ronnie Higgins. "Use an app like FiLMiC Pro which has been used by Hollywood film directors to control the quality of the image. But if you're worried that approach will be too technical, consider a high-end prosumer camera that does all the work for you."
A microphone, according to Higgins, will increase the quality of your webinar even more. "Audio is often the last thing people think about when it comes to videos and webinar," he says. "But the average viewer will overlook poor video quality if the audio is clear." 
Already have a good camera and mic? Perhaps it's time to buy a light kit or a green screen drop cloth. Better yet, look into one of the many online streaming platforms that offer powerful editing tools like Restream or Zoom. 
3. Use an advanced ticketing platform to generate demand
High-tech tools can help you produce a higher quality webinar. They can also help you sell it. 
An advanced ticketing platform, for example, allows you to create a pricing strategy that elevates the perceived value of your webinar. Just like a live, in-person event, your webinar can offer multiple ticket types. For instance, you can offer a limited discount offer to people who sign up early or a more expensive VIP package with additional benefits. 
In addition to tiered ticketing options, modern ticketing and registration platforms like Eventbrite make promoting your paid webinars effortless. With the click of a button, you can begin selling registrations on Facebook and Instagram. You can learn more about that in this article. If you do choose Eventbrite, you'll also benefit from the automated distribution of your webinar link via the Online Events page.
4. Offer templates, handouts, and complimentary content to increase success
Speaking of extras, consider offering all your webinar attendees something tangible. This can be a downloadable handout with exercises or even an Excel template that they can use to apply the knowledge they've learned. It's a small gesture that can increase attendee satisfaction and demonstrate that their success is your top priority. 
How you offer these additional assets to attendees will depend on your tech stack. If you sell tickets to your webinar through Eventbrite, for example, the Online Events page makes it easy to add links to a Google Doc or Dropbox file. You can even restrict access to these links so that only people who paid to register can see them during the webinar. 
What Eventbrite's Online Events page can do to increase your webinar's success? Find out by reading "Connect your online event to Zoom" in the Help Centre.
5. Remember to promote your next paid webinar
If you don't promote your next paid webinar at the end of your last one, you're missing out. At that moment, you have your paid audience's attention. And if your paid webinar was worth every cent, they'll be primed for more content. 
Want to kick start sales for the next webinar without fail? A great way to jump-start sales for the next paid webinar is to offer a discount to these loyal attendees — so consider offering a discount code with a percentage off their next purchase.  
Use Eventbrite to monetise your next webinar
It takes a lot of time and effort to build an online webinar business. And with these tips, you can transform it from a cost centre to a revenue driver. 
Ready to put everything you learned into action? Publish your next virtual event on Eventbrite and take advantage of our advanced ticketing features.