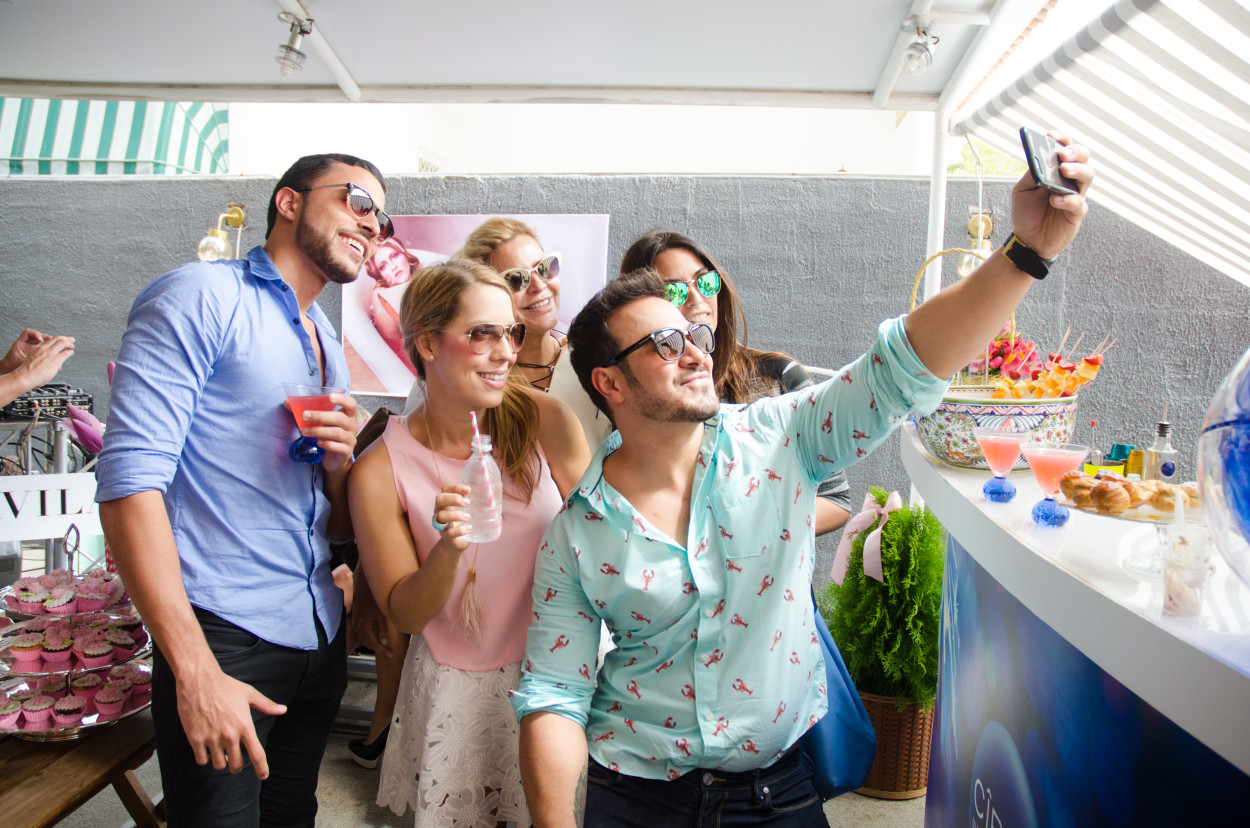 5 Ways to Get More People Sharing Your Event on Social
Attendees are front and centre when it comes to the success of an event. Yet it's not often we stop and ask ourselves "What does coming to my event say about the people attending?". Event planning usually focuses on creating an event that represents your brand and business, but with social sharing more prevalent than ever, keeping up appearances for your guests is of equal importance.
Download the guide: The Best Social Media Tools for Event Marketers
More than two-thirds of millennial Australians suffered FOMO over events in 2015, driven directly by social media. These feelings of missing out are happening because their peers are showcasing their live experiences to the world through Instagram, Facebook, and Snapchat. It's not just any image that they're sharing however. People share photos and information online because their social profiles reflect how they want the world to see them. More often than not, event images are shared when people look good and are having a great time with their friends.
With that in mind, here are 5 tips for boosting social sharing at your next event:
1. Signage
Does your event have a hashtag? Display it with pride! If you don't communicate a hashtag to people, they will typically make one up themselves or skip it altogether, opting for comments about the image rather than your event. Including these details on invitations and tickets is a good idea, but don't forget to also put up signage around your event to make sure it's top of mind while people are snapping or tweeting. This is also a good opportunity to promote your event's social handles, to improve your chances of being tagged.
2. Dedicated photo zones
Does your event have any show-stopping sights that people will naturally want to snap? If not, don't fret. You can create photo opportunities by designating specific zones that people will gravitate toward. For example, setting up a backdrop with props and good lighting is a surefire way to get your guests to stop and strike a pose.
3. Good aesthetics
Event styling is seriously important if you want people to share images from your event. From lighting and decorations to the plating of food, every little detail matters. Food and wine festivals are a great example of this, where people come in droves to eat delicious morsels — but they're often served in a rush in cheap paper bowls. If the food isn't picture perfect, people won't want it in their news feed. If this is something beyond your control, make sure you have alternatives that appeal to people's interests that they will want to snap — such as demonstrations and hands-on workshops.
4. Good photography
Instead of focusing solely on snap-happy guests, invest in a good photographer that will take high quality images. Great photos with guests looking their best are perfect for Facebook albums and people are far more likely to share them or tag themselves if the shots are flattering. If you're struggling with lighting issues or don't have an event that suits a room full of smartphone photography, this will be crucial to having good images to share.
5. Competitions
A common trend on Instagram is to ask people to regram an image in order to enter competitions. Unfortunately, these come across as spammy and annoying to their followers and a lot of people are reluctant to enter. To encourage more content and unique images, consider hosting a photo competition, where the best image on your event hashtag can win a sponsored prize. This will not only encourage more photos, but it will have everyone keen to take the perfect shot.
Want to know which social media channels work best for event marketing? Download the free guide on the best social media tools for event marketers, or check out this post for inspiration from top events succeeding on today's most popular channels.