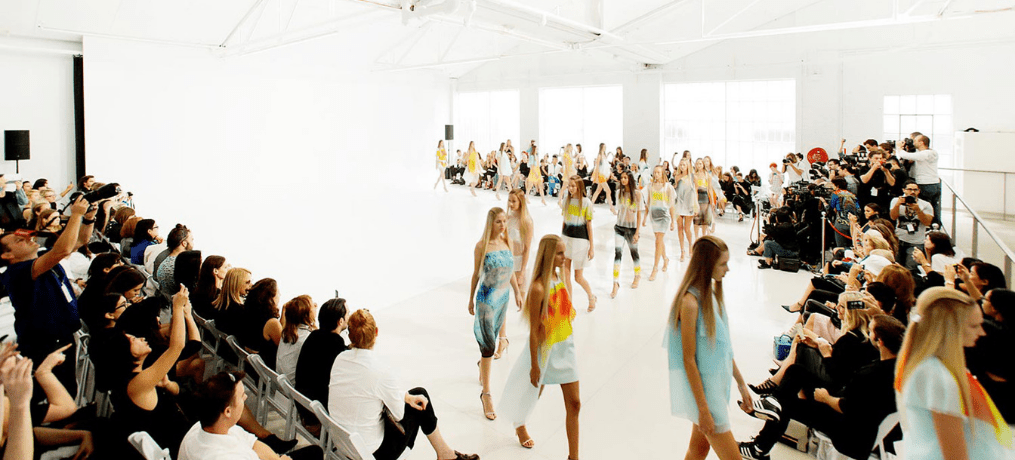 11 Unique Event Venues in Sydney
Boardroom, schmoardroom. Whether you're planning a presentation, hosting a workshop or throwing a party, Sydney is bursting with unique and quirky venues — you just need to know where to find them. 
To point you in the right direction, we've sourced 11 of Sydney's more interesting venues below, that are guaranteed to leave a lasting impression on your guests.
Unique Event Venues in Sydney #1: 
Darlo Country Club



Californian country club in Darlinghurst
The Darlo draws inspiration from the infamous Californian country clubs, complete with a sporting-inspired luxury interior, plenty of lush greenery, and touches of old-world Hollywood charm. High ceilings, leather couches, and a dazzling chandelier will have your guests thinking they've been transported to one of Beverly Hills' most reputable country clubs. The Darlo has a number of function areas for parties or presentations, with whole venue hire for 150 seated or 300 cocktail.
Unique Event Venues in Sydney #2: 
Riley St Garage



Coolest garage in Woolloomooloo
Without a doubt the coolest garage in central Sydney, Riley St has been inspired by the 1930-glamour of New York's meatpacking district. While the circular bar in the main room is the venue's knock-out feature, it is the secret underground room that may catch your eye if you're planning a foodie workshop or swanky meeting — with a 36-seat industrial-chic long-table.
Unique Event Venues in Sydney #3: 
In a hidden warehouse somewhere between Central and Redfern Station lies a creative space waiting to be discovered. Heavily influenced by the community of artists, designers and musicians who take up residency in the converted industrial studios, the raw fit-out is a genuine blank canvas that can be transformed for exhibitions, workshops, concerts, conferences and everything in between.
Unique Event Venues in Sydney #4: 
Vision In Style



Themed Double Bay venue that doubles down on styling
If you're happy to let someone else go crazy with the styling for a networking event or quirky function, Vision In Style certainly do that. There are two fully furnished venue spaces for 40 to 80 guests, with themed fit-outs that you can guarantee your guests have never seen before, and probably won't be able to unsee for a while. It's fair to say your guests' Instagram feeds will be buzzing.
Unique Event Venues in Sydney #5: 
Pix on Location



The cleanest canvas in Alexandria
For when 'light and bright' is the brief. This New York inspired daylight studio in central Alexandria has an all-white interior, a huge curved photography wall, high ceilings, and translucent partitionings, making the already large space feel absolutely massive. If you're looking for wow factor for fashion shows, photography workshops, product launches or presentations, you've found it.
Unique Event Venues in Sydney #6: 
Centennial Homestead



A huge versatile venue at the heart of Centennial Park
Go big or go home, right? Centennial Homestead is a large venue located smack bang in the lush green centre of Centennial Park. The Homestead offers a number of impressive indoor and outdoor spaces and can cater up to 700 guests, with presentation capabilities, corporate sensibilities, and a private party lawn. There's also on-site parking.
Unique Event Venues in Sydney #7: 
The Rook



A central Sydney secret in the sky
If you're looking for one of Sydney's best-kept secrets, you're going to have to look up. Hidden up in the city's canopy you'll find The Rook — a recently renovated rooftop focussed on balancing comfort and style. The venue is best known for its cocktails and lobster rolls, but the retractable roof makes it a handy indoor/outdoor venue space, with a foolproof contingency plan for bad weather. The Rook presents a rare opportunity to feel removed from the hustle and bustle of the city whilst being right in the middle of it, with a capacity of 70 to 120 guests. Oh, and there's a killer skyline view.
Unique Event Venues in Sydney #8: 
The Boat House is a clean, crisp beachside venue, with a modern private function space that blends classic Hamptons with Northern Beaches style. The versatile space can be set up for conferences, meetings, product launches or presentations for up to 50 seated guests, with an enclosed balcony that overlooks the Shelly Beach. If you're trying to sell a healthy, sunny, Sydney dream, this place will do the hard work for you.
Unique Event Venues in Sydney #9: 
Athol Hall



A historic homestead in Mosman
Athol Hall is nestled in stunning bushland overlooking Sydney Harbour, not far from Taronga Zoo. It is best-known amongst wedding planners, but can host up to 100 people for anything from seminars and conferences to product launches and board meetings. You won't find a more charming and historic site in all of Sydney town. Just ask the kookaburras in the gum trees, and don't forget to wander down to picturesque Athol Bay during the tea break.
Unique Event Venues in Sydney #10: 
Green Moustache



A greenhouse inspired restaurant in North Sydney
The Green Moustache is a fresh-faced, foliage-filled restaurant in North Sydney, with floor-to-ceiling windows that add to the greenhouse disguise. Don't be put off by the restaurant setting, the Green Moustache "loves a party", and has two functions areas for 60 people standing or seating, or whole venue hire for up to 300 guests. And as if the venue wasn't full with enough natural light already, there's a private balcony overlooking the North Sydney skyline.
Unique Event Venues in Sydney #11: 
1888 Hotel



A small but stylish function room at the Instagram hotel
1888 Hotel hit the headlines when it opened as the world's first "Instagram hotel" — with designated selfie space and discounted prices for guests with 10,000 followers. And if it's headlines you're hoping to create at your event, their small function room, "Shaken", is a homage to the famously suave and sophisticated martini-drinking agent (James Bond). 007 vibes means a private entrance, luxurious modern facilities, a separate bathroom (and bedroom!), and of course it's fully licensed. The perfect VIP setting for a flashy business meeting, intimate product launch, or pop-up shop, comfortably fitting 8 people at a time.
Bring your event ideas to life
Once you've found the right venue to showcase your event, it's time to get on with getting people through the doors. Sign in or sign up to get started selling tickets on Eventbrite in minutes.