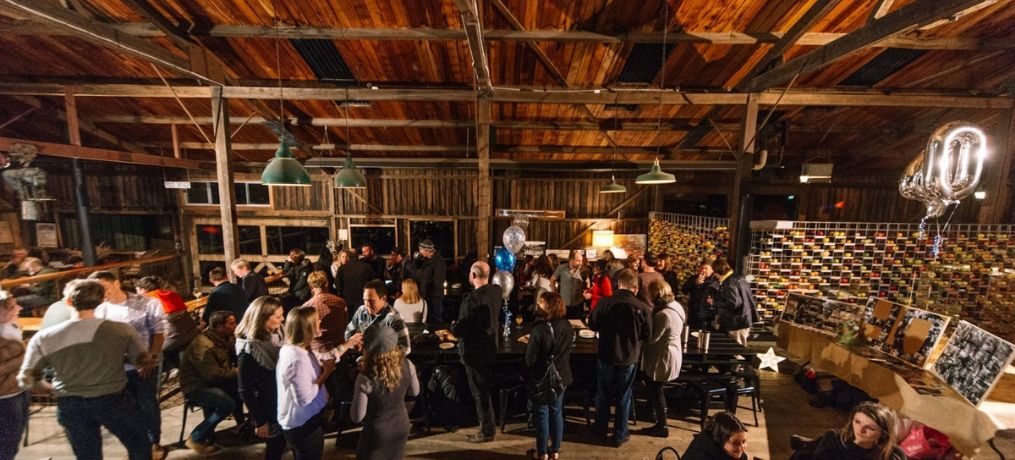 10 Unique Event Venues in Hobart
A great event in Hobart can get all of Tassie buzzing, and nothing makes an event stand out from the crowd quite like a distinctively unique venue. To help make your event the talk of the island, we've sniffed out 11 of Hobart's more interesting event venues that will have your guests snapping selfies and sharing stories for weeks.
Unique Event Venues in Hobart #1: 
Peacock Theatre

A boutique Battery Point theatre with a talking point
A truly unique theatre space can have the audience in awe before the show even starts. The Peacock's show stopper is the jagged exposed rock backdrop, as the theatre is carved into the footing of an old quarry (that's so Hobart). Centrally located within the Salamanca Arts Centre, it's a fitting auditorium for a performance, presentation or conference, with 133 unnumbered seats. That's if you're not afraid of the venue stealing the presenters' limelight.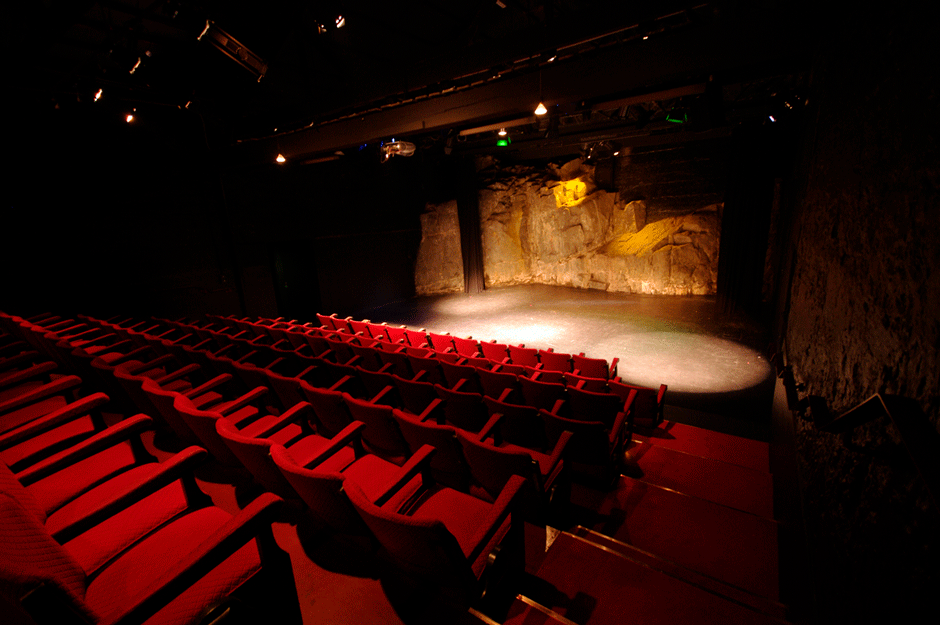 Unique Event Venues in Hobart #2: 
ML Egeria



Sometimes you need to go off-shore to make a splash
Your guests will be channelling their inner pirate on the ML Egeria. This classic antique vessel dates back to World War 2, and has carried many distinguished guests (prior to your event attendees) including royalty and Tasmanian Governors. With a max. capacity of 26 people aboard, the ship is available for cruises or intimate functions from Waterman's Dock to Bellerive Pier and everywhere in between, literally.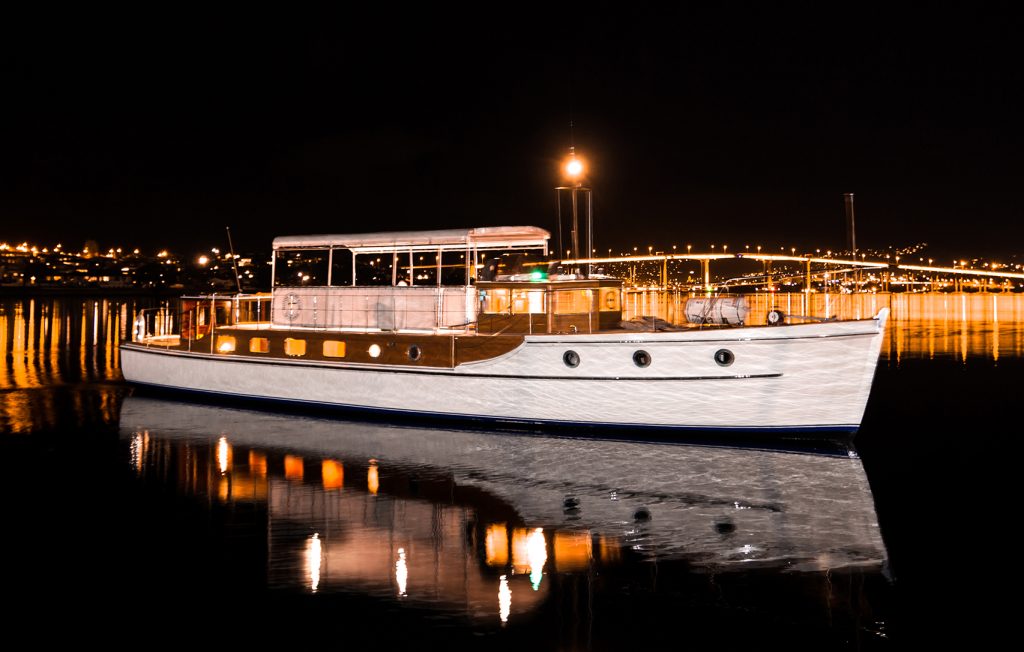 Unique Event Venues in Hobart #3: 
The Signal Station



Mount Nelson retreat with a killer view
A quaint country cottage with unbeatable views of the southern Tasmanian coastline – it's hard to believe The Signal Station is just 10 minutes from Hobart. The remote setting satisfies the modern thirst for nature-inspired retreats, and the property backs on to some of the regions most popular bushwalking tracks. An active restaurant, The Signal Station is available and flexible for intimate events and corporate functions up to 100 people, and not one of them will forget that view any time soon.
Unique Event Venues in Hobart #4: 
The Apple Shed is where big barnyard visions come to life. We're talking everything from vaulted ceilings with exposed wooden beams, to wine barrel tables, and a classic red iron roof. Wash it all down with the freshest apple cider in town from the surrounding orchards and distillery. The Shed fits up to 200 people for a stylish country shindig, can be dressed up or down to suit everything from weddings to workshops, and is just a half-hour drive from Hobart.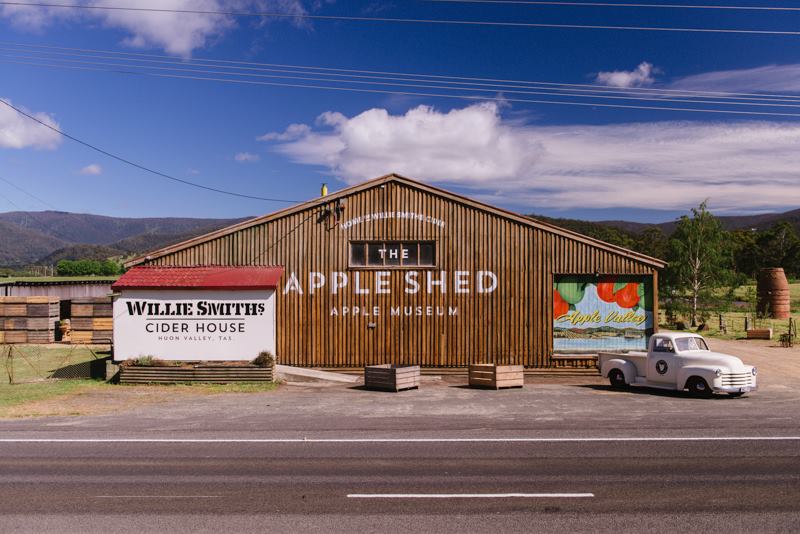 Unique Event Venues in Hobart #5: 
One of the glories of Hobart is that you only have to travel 12 minutes down the road to feel completely removed from town. This private estate has four unique different event spaces – a pool room, a large blank-canvas shed, an intimate glass atrium, and open outdoor deck with Derwent River views, with the historic Shot Tower hovering overhead. Glen Albyn is popular with the wedding crowd, but caters perfectly for corporate events, private functions and special occasions of all shapes and sizes, with capacities ranging from 80 to 700 guests. The glass dance floor covering the pool is the definition of 'x-factor'.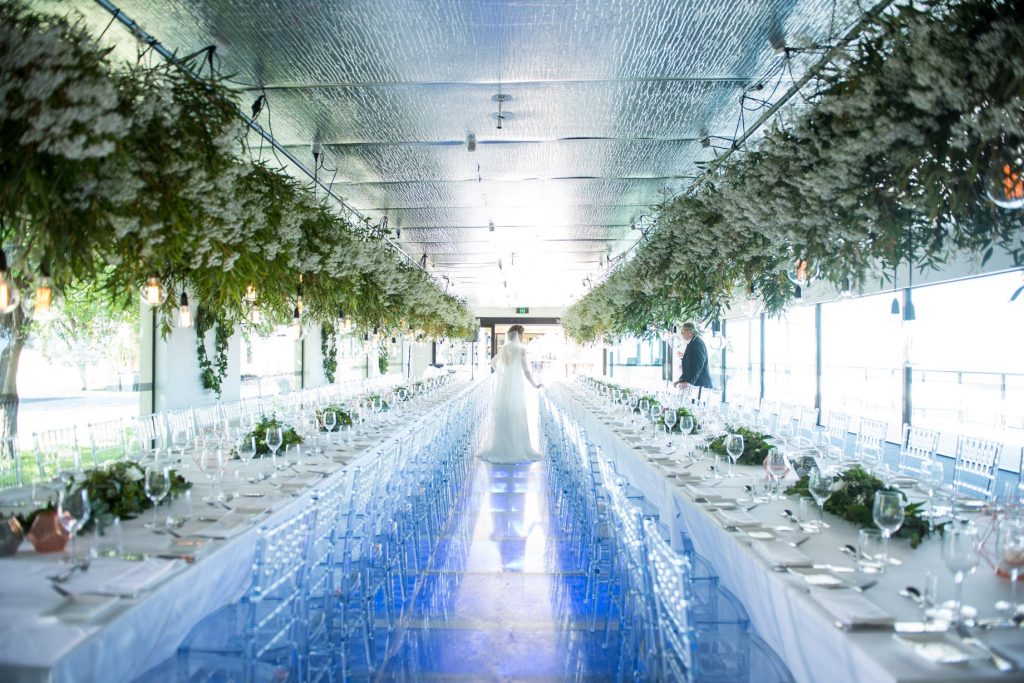 Unique Event Venues in Hobart #6: 
The Fat Pig



Gourmet family-farm in the Huon countryside
The Fat Pig Farm is a 70-acre working family farm in the Huon Valley that is just oozing with country charm. The extended farmhouse table (48 seats) in their purpose-built dining hall is the ideal spot to host a grand feast, culinary masterclass or foodie workshop. You can also arrange an on-farm experience for your guests to get their hands dirty – an epic icebreaker.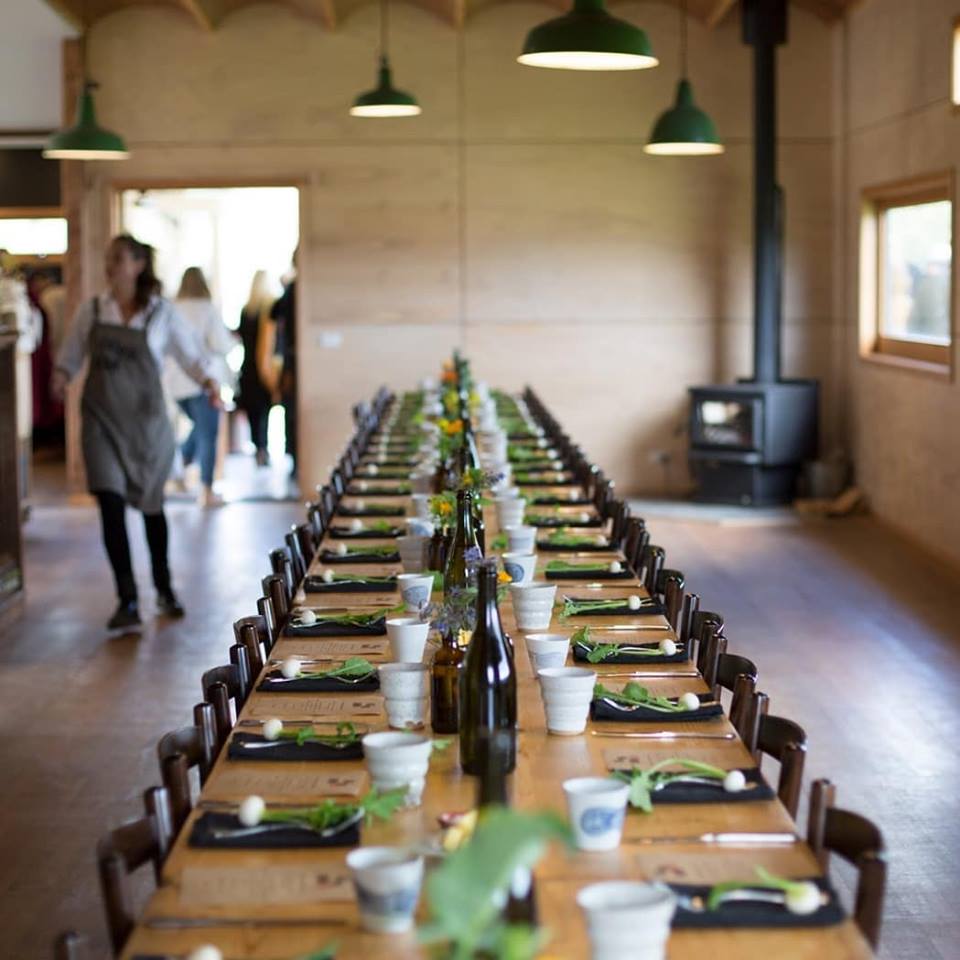 Unique Event Venues in Hobart #7: 
This niche Hobart liquor store specialises in the quirky and unique, promotes passion and creativity, and is proudly "not mainstream". Sound like the perfect setting for your next boutique event? If you're hosting a booze-inspired event and looking for a unique set-up to impress your guests, this place is sure to get people talking (and drinking).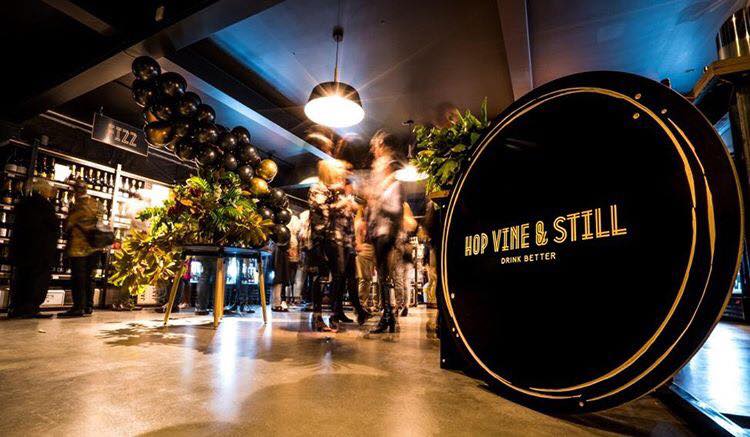 Unique Event Venues in Hobart #8: 
Ok, this venue isn't technically in Hobart, but there are few venues on the island that make an impact quite like this World Heritage-listed convict site. This is a popular tourist destination that boasts a number of seriously interesting event spaces, like the ruins of an old convict church (for 150 people seated, or 300 standing), and an old Asylum Centre that makes the perfect gallery, exhibit or workshop space for around 100 guests. If you're looking to wow mainland or international guests, you won't find many more impressive sites than this.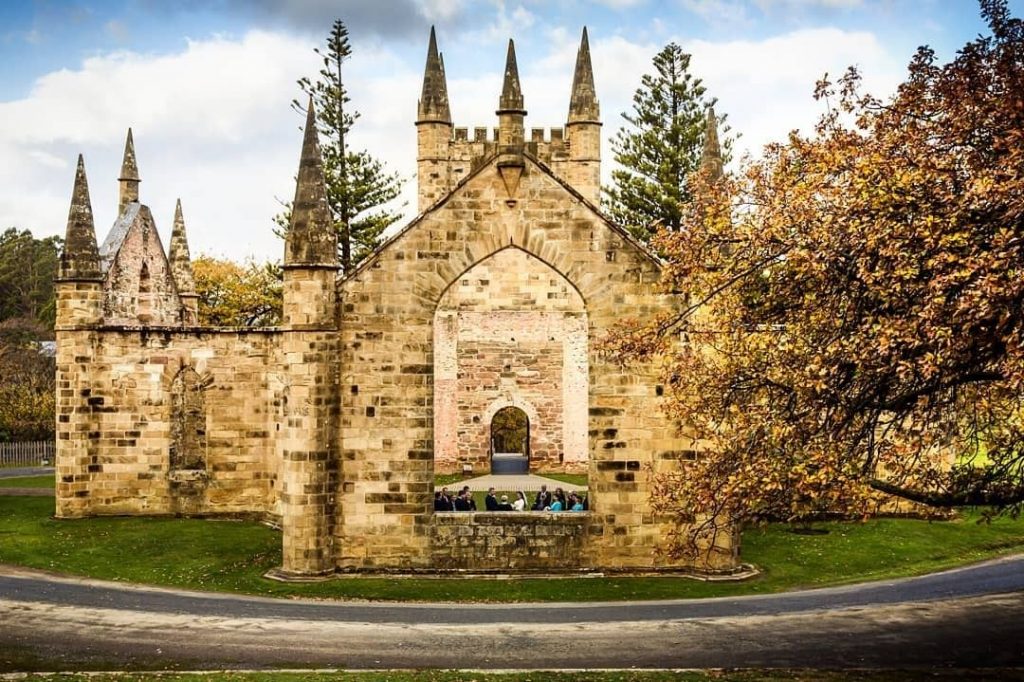 Unique Event Venues in Hobart #9: 
For an event planner with a vision, sometimes all you need to create a memorable experience is a blank canvas. Enter the Waterside Pavilion. Conveniently located in the waterfront district, this converted brick warehouse's high ceilings, big windows and flexible open floor plan lends itself well to intimate exhibitions or presentations for up to 100 guests.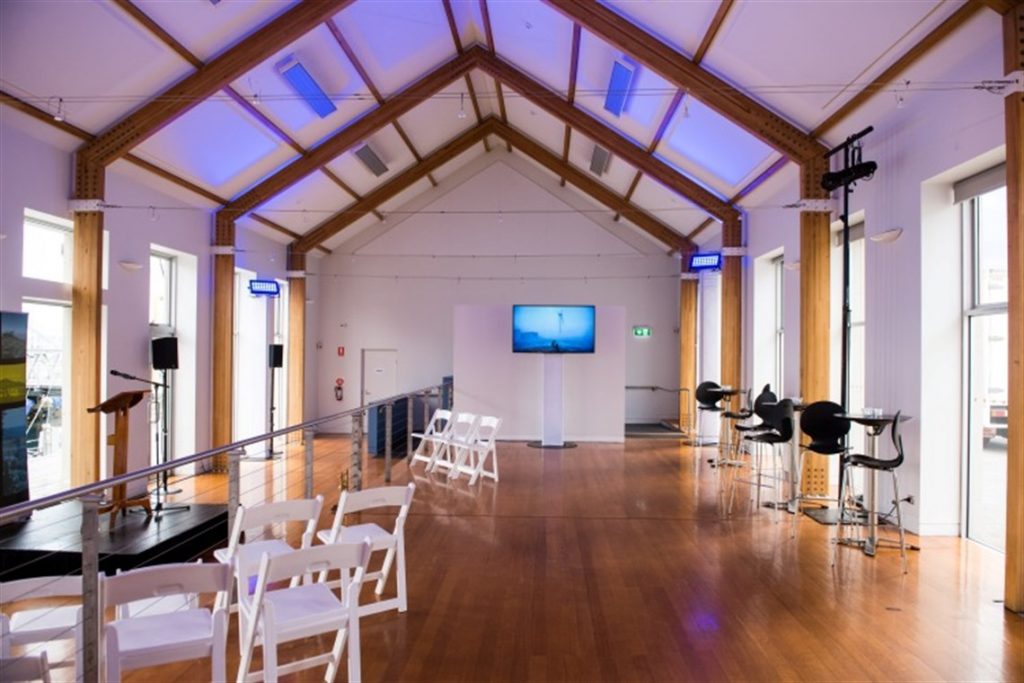 Unique Event Venues in Hobart #10: 
The Glass House



A floating function room at the very, very end of Brooke Street
Part glasshouse, part pontoon, with 280-degree backdrop of Sullivans Cove. The Glass House is a stylish venue that summons your guests to the very tip of Hobart, then dazzles them with Derwent River views. The bar and decor give off premium luxury vibes, and the flexible layout can cater for any kind of function with 120 seated or up to 160 standing guests. The greeting from the 'Miss Fish Fingers' artwork is an Instagram favourite.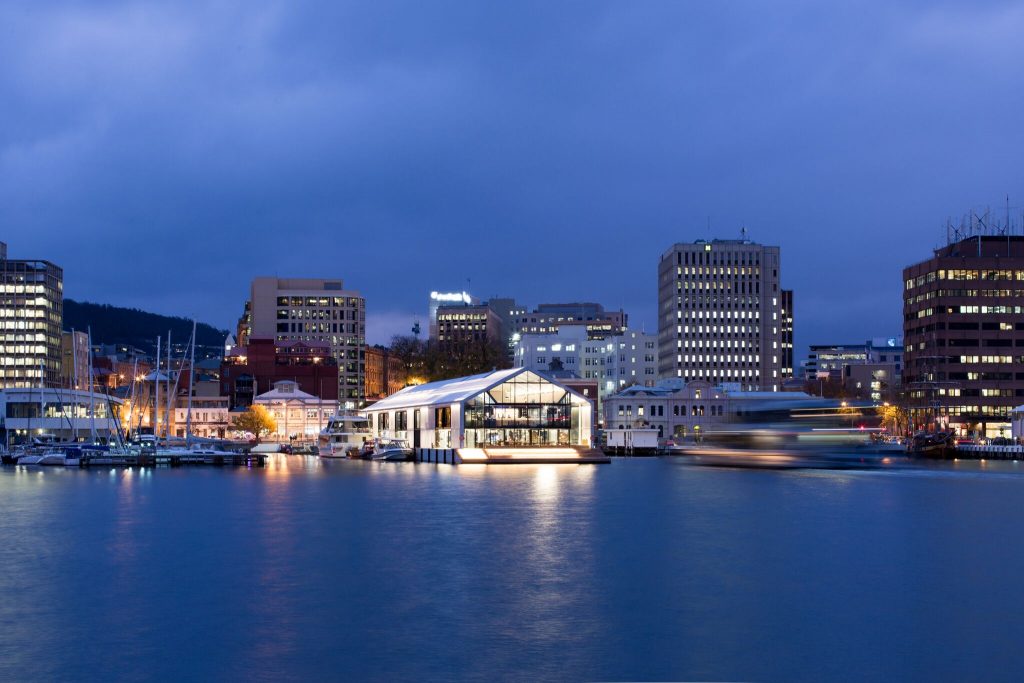 Bring your event ideas to life
Once you've found the unique venue your event deserves, you're ready to transform your ideas into an unforgettable experience. Sign in or sign up to get started on Eventbrite in minutes.