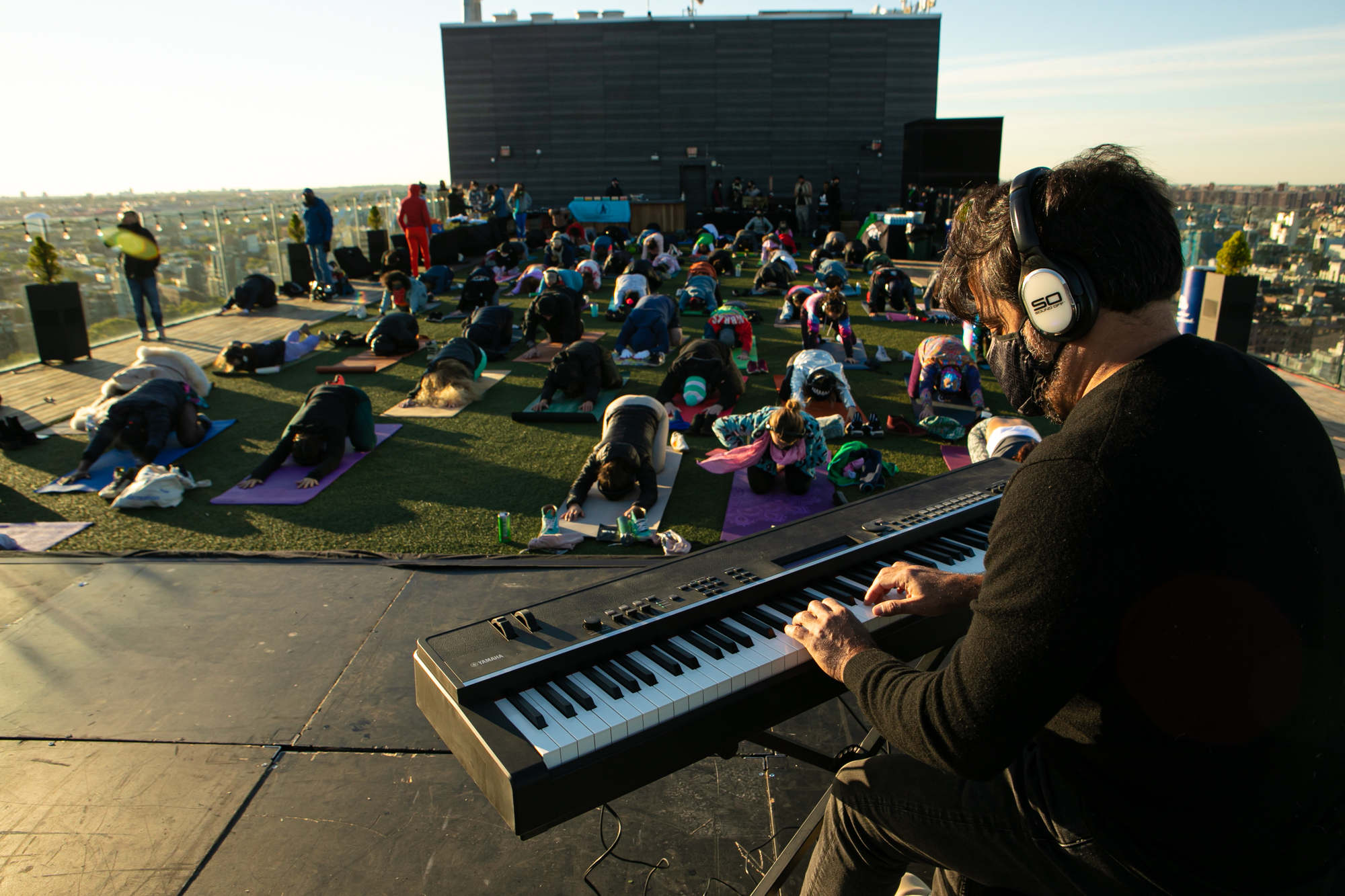 10 Reasons to Keep Hosting Events on a Hybrid Events Platform
With many event venues reopening across the country and some restrictions on public gatherings loosened, you may think it's time to return to hosting only in-person events and leave the streaming tech behind once and for all. After all, the cameras, microphones, and wiring needed to pull off first-class hybrid and virtual events are just one more thing for you to worry about, right?
Not necessarily. Even with in-person events on the calendar again, many audiences will continue to be interested in virtual events because they usually offer unique experiences. Plus, they're incredibly convenient, allowing interested event-goers to log in and enjoy these events from the comfort of their own home.
Navigating hybrid and virtual events doesn't have to be overwhelming. With a hybrid events platform that offers the ability to create both virtual and in-person ticketing pages for the same event, you can plan your event successfully with our practical guidance and attract a wider audience. Eventbrite lets you host both virtual and in-person events so you can expand your event's reach.
With these 10 tips, you'll be ready to host a successful hybrid event that maximises attendance and boosts your brand recognition. No matter the challenges you might anticipate when hosting a hybrid event, we're here to help you solve them.
1. Keep your global audience
If you want to expand your brand and connect with more people, don't limit your audience. Many creators saw their community grow during the pandemic – when virtual and hybrid events were practically the only way to keep people connected. You might have expanded your typical audience to include people from all across the country, if not the world. By continuing to host hybrid events in 2021 and beyond, even as in-person events resume, you can keep engaging event-goers who live too far away to attend your in-person programming.
2. Provide options and control capacity
We're all excited that in-person, live events are back on the table. But some people might not be ready to attend live events just yet. Giving them the option to attend virtually can ensure that you reach as many potential event-goers as possible. Look for ways to engage connection by creating a dialogue online or through social media, and expand your programming to everyone who's interested in what you offer with a virtual ticket.
Finding out your target audience's preferences is as simple as asking them. Consider surveying your past event attendees to see if they'd prefer an in-person event or a livestream. This can not only help you gauge what size of venue you'll need but can also give you a read on what event-goers are looking for.
Hybrid and virtual events also allow you to control in-person capacity without drastically reducing overall attendance. Some organisers charge a premium to attend their events in person as a VIP experience. This creates a certain exclusivity, while still allowing everyone who's interested to attend.
3. Produce more content
One of the perks of hosting hybrid events is that they give you a great source of promotional material – without much extra planning effort. Using snippets from a livestream or stills from a hybrid webinar is an easy way to build out your marketing collateral. Give teasers for future events or include some clips in your post-event blog writeup.
You can also offer recordings of conferences or webinars to attendees who couldn't make it to the live event. If you already have the equipment set up for a hybrid event, all you have to do is put the finishing touches onto the recording once the event concludes and distribute it via your email list or landing page. Hybrid events don't just simplify post-event production – they can also simplify event planning.
4. Simplify planning and troubleshooting
Planning a strictly in-person event has plenty of challenges. You might have interested attendees who aren't willing or able to pay the travel costs for your event. If you're hosting an outdoor event, weather is always a concern.
Hosting hybrid and virtual events gives you more flexibility and can simplify your event planning. If it rains on your event day, for example, you can simply direct attendees to a livestream rather than calling off the event altogether. Help event-goers overcome any financial limitations by offering a virtual option that they can enjoy – no matter how far away they live.
5. Maximise the long-term value of your event
Hybrid and virtual events don't end when the event is over. With video recordings of the event, you can continue to share the event long after it ends – and build interest in future events, too. By posting your event video online, attendees will be able to see the value of purchasing a ticket for a virtual event because they can use the video as a resource moving forward or catch it at a later time if they miss the livestream. You can even consider turning the video recording into an evergreen course that you can post and sell online for ongoing revenue.
Find out how to make virtual events better with these tips.
6. Reduce expenses
Using a hybrid events platform or simply creating both virtual and in-person ticketing options could allow you to reduce costs for you and your attendees. A hybrid event may not require as large of a venue to host your in-person attendees, so you can opt for a smaller, more budget-friendly one for a reduced crowd. Virtual attendees won't have to pay travel costs for the event, which can make your event more economical and appealing, especially for those individuals who would otherwise have to travel a long distance to attend.
7. Increase engagement with attendees
The virtual aspect of a hybrid event allows you to stay in touch with attendees long after the event is over. Since you'll connect virtually with event-goers, you'll be able to continue doing so after the event wraps up, too. Share relevant content, such as information about upcoming events and related brand news, through email or social media with your event-goers. It's easy to stay connected virtually when that's how you connected with your attendees in the first place.
8. Find expanded sponsorship opportunities
Working with a hybrid event model allows you to reach a broader audience, which can make your event more appealing to sponsors. You'll also have more opportunities for sponsorship since you're offering both an online and in-person experience. Virtual sponsorship opportunities can include exclusive giveaways before the event, videos, and content about the sponsor on social media, or sponsor pages on your event website. Consider offering tiered sponsorship levels, which will allow you to appeal to sponsors willing to work with you at various price points.
9. Deliver a customised event experience
The virtual component of your hybrid event should be designed with your attendees in mind. For many events, the virtual option might look different from the in-person event – and that's OK. Customise the event experience to maximise your attendees' enjoyment. Consider if they'll need any materials or technology to fully engage with your hybrid event, giving them an immersive experience from home.
10. Offer different ticket types and experiences
With a hybrid event, you can offer different ticket types to appeal to a broader audience. Attendees have the option to pay a premium for the in-person experience or can enjoy a lower ticket price for the virtual version. You might throw some VIP tickets into the mix, such as offering a meet-and-greet with featured performers or front-row seats, to appeal to event-goers who are even more interested. The more ticket offerings you have, the more appealing your event can be to different groups.
Trying to navigate the challenges of event organising during a pandemic can feel overwhelming. Find everything you need to design your virtual events and keep your events safe on Eventbrite.
Make sure your next event is a success with the right hybrid events platform and our tips on how to make hybrid events better. You can trust Eventbrite as your virtual events platform partner – we make it easy for you to design your event page, sell tickets, and reach a worldwide audience.