TRAFFICTOBER (Get more traffic, attract more leads, get more clients, trigger more sales)

Wednesday, October 9, 2013 at 12:00 PM (EST)
Who's Going
Loading your connections...
Event Details
WHAT IS TRAFFICTOBER?

One webinar a week for three weeks. (Plus, optional fourth.)

Are you a big business?
Does this sound familiar? Bigger players from beyond Australia are scooping up your customers and cutting your lunch. You've seen the stats. Perhaps you're feeling the pinch. Today, it's time to fight back. It's time to get more traffic.

Are you a small business?

You've poured your heart and soul into your website. But it's simply not pulling the traffic and, when it does, it's not converting. Something must be done, like, yesterday. It's time to get more traffic... and start converting it.

Are you a startup owner?

You're terrified. Don't deny it. After all your hard work, you still suffer from that nagging doubt that customers won't be interested. If you build it, will they actually come? Here's what you need to do. Mitigate the risk. Start building your audience now. Learn how in this series. Start building traffic... and an audience.



OUR THREE AUDACIOUS GOALS

1. Give your business a big bump
We know that most Australian websites are underperforming. And we know that sometimes just the smallest changes can make the biggest differences. And we want to help!

FACT: Mark Middo wanted to test a new way of building traffic. He launched a test website on Saturday, featuring lousy copy and no images. His plan was to finish it the following Saturday. But, by Wednesday, this 'test' site was already ranking fourth on Google against its most important keywords. And, by Friday, it had unexpectedly started taking orders. Real cash... in the bank.
In this course, we'll reveal what he did.

2. Get you new prospects
Traffic is great. But it's only one part of the equation. We'll show you the formulas that we use to convert our traffic into leads and prospects. Best of all, they're not so hard!

FACT: In May 2013, Anthill had grown comfortable attracting 300 newsletter registrations per month. This had been the average for three years. One small addition to the Anthill Armory of online tools increased our emails registrations by 300%. Today, Anthill attracts 900 email registrations per month.
In this course, we'll reveal Anthill's most successful techniques.

3. Radically increase sales
That's what it's all about, right? Getting bookings, clients, store traffic and online customers. It doesn't matter if you don't transact sales online. Take that online interest and convert it into real world clients and sales. (If you're in the B2B space, this means you too.)

FACT: Most websites in Australia don't sell a product. They are little more than expensive brochures. What are you doing to convert your online interest into real world customers and clients?
This course is not just about traffic (if you haven't already guessed). It's about the big picture.
MEET THE MENTORS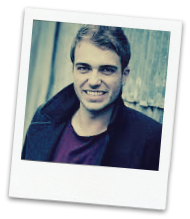 Mark Middo is a specialist Growth Hacker and founder of the brands Reminisce Entertainment, WPSA and Social Empire.
Mark is the author of The 5 Minute Business and has been responsible for the growth of a number of really cool online businesses. He was actually born Mark Middleton. But there are too many Mark Middleton's to 'own' this name on Google. So, he changed it.
That's how serious he is about online marketing.

Mark sold his first online business at the age of 23. (It was built for $150, and sold for six figures.) He has also worked with brands such as Formula 1, MotoGP, McDonalds, Renault and Mizuno, just to name a few.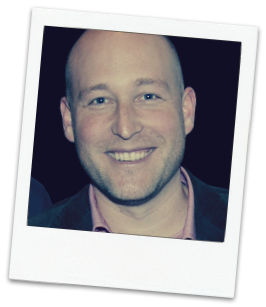 James Tuckerman is one of Australia's most accomplished digital publishers. He is best known for launching Anthill Magazine, in 2003, from the spare bedroom of his parents' home. He was then 26 years of age.
In early 2009, he reinvented the Anthill business model, abandoning its print origins in favour of a 100% digital product.
Within six-months, AnthillOnline.com was listed by Nielsen Online Ratings among the Top 50 Business & Finance websites in Australia. Since then, he has launched numerous digital ventures and helped other companies, large and small, make the transition online or helped them significantly improve their online commercial outcomes.



Here's what you'll learn:

1. How to think like search engines
Get Google on side and never be harmed by unexpected changes to its algorithm.

2. Why not all keywords are created equal
Discover how most business builders get it so wrong, pursuing the wrong keywords and the wrong goals. (Most experts get this wrong too.)

3. How SEO service providers give most clients a bum steer
Avoid paying exorbitant SEO fees and avoid dud directions from cowboy consultants and outrageously expensive organisations.

4. How to convert traffic into business
Get the systems to converting your new traffic into leads, prospects, booking, in-store traffic and sales. Achieve commercial goals.

5. How to get your life back!
Learn time saving tools and techniques to make your online marketing more manageable. Automation equals freedom, right!
Plus...

TIPS, CHEATS, HACKS & SHORTCUTS

Need shortcuts?
Sure, the big picture strategies to be shared in this series will strengthen your business over the longer term.
But you need a traffic bump, like, now!

That's why, we'll also be revealing cheap and cheeky WHITE HAT techniques that will immediately start cranking your ranking.

In fact, we'll be releasing 10 in total.
That's three per webinar plus one super-charged traffic generating and converting tactic. It's a genuine game-changer.


WHY ARE YOU DOING THIS, JAMES AND MARK?

Well, it does grow tiresome watching business builders make the same dumb mistakes. We've made them too (soooo many dumb mistakes) and it's frustrating to watch your dreams move forward at a snails pace or go up in smoke. That's why we're laying all our best advice on the table, for free.

HOW WILL YOU MAKE MONEY? YOUR BUSINESS OWNERS, RIGHT?

We'll be taking the content of this course and turning it into a product. Yup, you're right. We're business and we do need to monetise our knowledge. Plus, we'll be introducing an incredible outcomes rich course during the webinar. The series will be our launch pad.
But, it's free if you attend live.

TELL ME MORE ABOUT THIS 'OUTCOMES RICH COURSE'?

That would be cheating. You'll need to register for the series. We can tell you that this 'outcomes rich course' will be a game-changer for any business with a website. And we're SUPER excited!
SUMMARY

1. Sign up to participate in THREE* live webinars, conducted by Anthill's James Tuckerman and author of the Five Minute Business Mark Middo.

2. Get bonus handouts and reports. Access to amazing swipe files, accumulated by Mark and James over five years dominating online.

3. Earn the opportunity to participate in small, hands-on Masterclasses. Discover how to continue the journey and work alongside James and Mark.

4. Join other business builders on their own remarkable journey to build vibrant websites, attract visitors and command attention of prospects.

5. Onlock the secrets of two masters of online marketing, delivered in easy to understand and actionable chunks.
WHAT IS THE COST?
This is a free learning opportunity.
WEBINAR DATES
Put these dates in your diary.

WEDNESDAY 9 OCTOBER, 12noon to 1pm
WEDNESDAY 16 OCTOBER, 12noon to 1pm
WEDNESDAY 23 OCTOBER, 12noon to 1pm
BONUS BACK UP
WEDNESDAY 30 OCTOBER, 12noon to 1pm
*What's with the fourth webinar? We're keeping open the option of holding one more, on 30 October, in case you have extra questions or require further information.
Organizer
Anthill Magazine (Online Tutorials & Coaching)
Anthill is one of Australia's largest online communities for innovators, entrepreneurs and business owners. It's a fun and colourful source of news and tools. It's home to inspiring awards. It's a shop for business builders. Check it out and join the Anthill Army. Visit: http://anthillonline.com/